You are here
Administration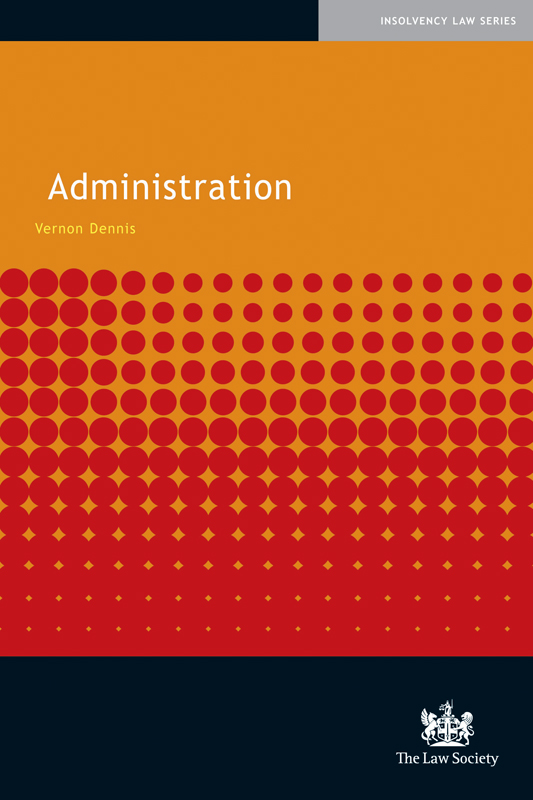 View larger image
Administration
Insolvency Law Series
Availability: Published
Administration focuses on corporate rescue through the appointment of an administrator. Administration is now by far the most commonly used process to effect business rescue by reconstruction, refinance and/or sale of the insolvent company's business and assets. The book discusses issues including the:
effectiveness of the procedure in achieving business rescue compared to company rescue
pros and cons of using the administration process
reasons for and the consequences of the rise in pre-pack administration
key judicial debate over the costs and expenses of administration
treatment of creditors and third parties during the administration process
future of regulation in this area of law.
The book will prove invaluable to those advising companies, directors, creditors, customers and suppliers to businesses who may be initiating and/or considering the initiation of an administration process.
---
Reviews
'If you are looking for a practical guide to administration, you should look no further than Vernon Dennis' Administration.'
Student Law Journal
Contents
1. An introduction to administration
2. Who may initiate the administration process and why?
3. Commencement of administration process
4. The effect of administration
5. The administration process
6. The role, functions and powers of an administrator
7. Ending administration
8. The future for administration
Appendices.
About the Author
Vernon Dennis is a partner at Howard Kennedy where he is head of the Corporate Recovery and Reconstruction Department. He is highly experienced in both contentious and non-contentious insolvency, regularly acting for insolvency practitioners as well as bo
Category
Consumer issues, debt and insolvency
Published
10/05/2019
Publisher
Law Society
ISBN
9781853288784
Format
Paperback
224 Pages