You are here
Anti-Bribery Toolkit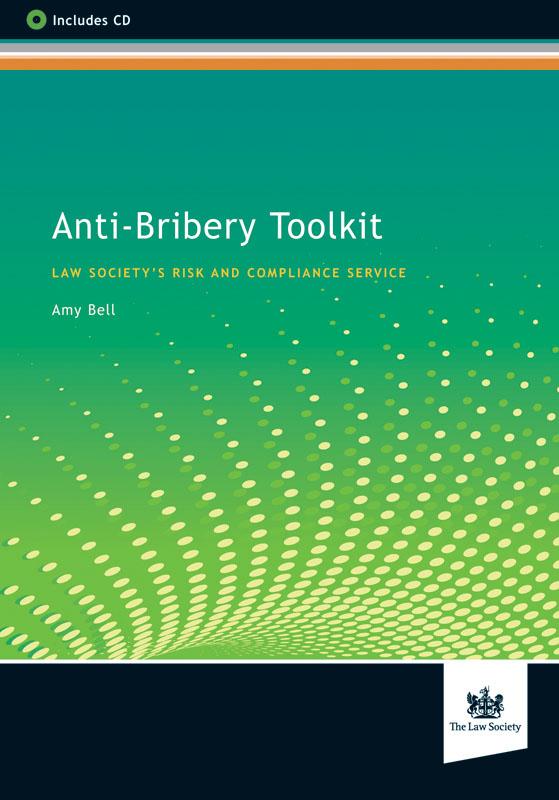 View larger image
Anti-Bribery Toolkit
Availability: Published
The impact of the Bribery Act 2010 is significant for most UK businesses and employers. The statutory definition of 'bribery' means that commercial organisations of any size must review their procedures and look to their lawyers for the development of policies and training to establish anti-corruption safeguards.

This toolkit contains a mixture of draft policies, procedural checklists and other instruments demonstrating due diligence to assist practitioners, including:
governance policies
staff checks checklist
file reviews
accounting procedures and checklists
risk assessment policies
a register of expenditure.
---
Contents
1. The law
2. Adequate procedures
3. Risk management
4. Implementation
5. Anti-bribery policy
6. Gifts and hospitality
7. Procurement
8. Reporting procedure
9. Associated parties
10. Communication to staff
11. Training
12. Client relations
13. Wider publication
14. Auditing.
Appendices (contained on CD):
The Bribery Act 2010
Risk assessment template
Implementation checklist
Anti-bribery policy
Gift and corporate hospitality policy
Gift and hospitality register
Prevention of bribery in procurement policy
Procurement register
Reporting procedure
Reporting form
Due diligence on associated parties Policy
Text of e-mail to all regarding the anti-bribery policy
Draft communication to clients
Short form policy for publication
Audit checklist.
About the Author
Amy Bell is a Senior Associate at Pannone Solicitors in Manchester where she manages the compliance team.
Category
Regulation and compliance
Published
April 2012
Publisher
Law Society
ISBN
9781907698347
Format
Paperback + CD
88 Pages