You are here
Career Planning for Solicitors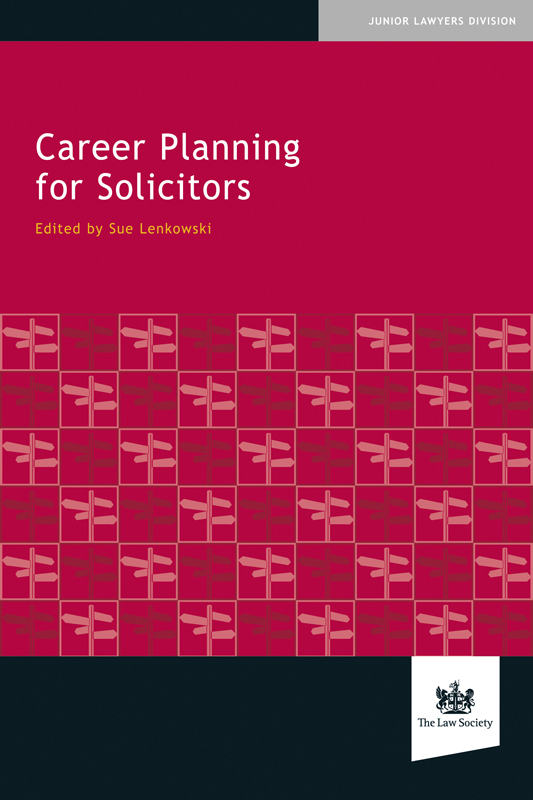 View larger image
Career Planning for Solicitors
Availability: Published
All the information you need to make the right choices for a successful and fulfilling career is in this practical publication, including:
what law firms look for in potential recruits
what to expect as a trainee and newly qualified solicitor
how to market yourself
career development
how you can change career direction
work-life balance.
With personal testimonials from individual solicitors, the many types of legal career are insightfully covered, including:
partnership
setting up your own practice
working as an in-house lawyer
working abroad.
---
Contents
1. Career planning - an overview
2. What firms look for
3. Getting the most out of your training contract
4. The young lawyer
5. Partnership
6. Setting up a law firm
7. Further options
8. Working in-house
9. International opportunities
10. Work-life balance: how to find it
11. Changing direction: careers outside the law
Appendices:
A. Changing career direction or changing from one practice area to another
B. Case studies
C. Useful sources for further information.
About the Author
Sue Lenkowski is a Learning and Development, Recruitment and HR Consultant with over 30 years' experience in the public and legal sectors. Her recent work focuses on the development of alternative graduate schemes and the Legal Apprenticeship Framework. Sue is also a Careers Consultant at BPP University.
Category
Legal skills
Published
31/10/2013
Publisher
Law Society
ISBN
9781907698699
Format
Paperback
168 Pages