You are here
Charities as Beneficiaries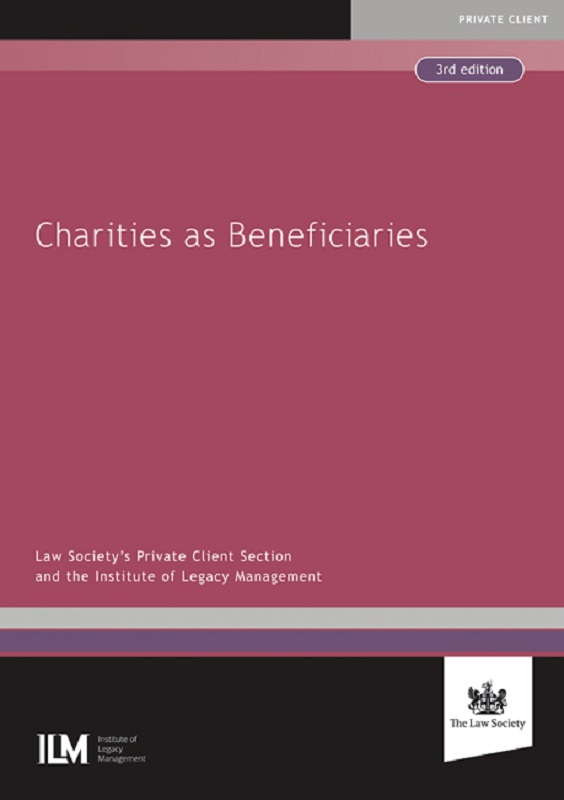 View larger image
Charities as Beneficiaries
Availability: Published
Charities as Beneficiaries provides practical guidance on issues arising from the drawing up wills, the administration of estates, will trusts and taxation where a person wishes to benefit a charity. In particular, it explains the roles and obligations of solicitors and charity legacy professionals in order to promote greater understanding of how they can work together to maximise the efficiency and value of bequests to charity and minimise the cost of estate administration.

This third edition has been comprehensively updated by expert contributors drawn from the Private Client Section Executive Committee and Wills and Equity Committee of the Law Society, the Institute of Legacy Management, and solicitors in private practice.

The appendices also contain useful precedents, guidance and resources to assist busy practitioners.
---
Contents
1. Drawing up wills
2. Administration of estates
3. Will trusts
4. Taxation
5. Other issues affecting charities
Appendices
A. Example letter requesting a Larke v. Nugus statement
B. Will clauses
C. Sample Smee & Ford notification
D. Royal Sign Manual directions
E. Memorandum of appropriation for investments
F. STEP draft model clause for wills benefitting a charity to satisfy the 10 per cent test
G. Further reading
H. Useful links.
About the Author
The Institute of Legacy Management (ILM) promotes professional standards, provides accredited training and acts as a forum for legacy professionals, charities and solicitors in private practice. The Law Society's Private Client Section provides best practice information and support to those working in the fields of wills, financial planning, trusts, tax planning, Court of Protection, care planning and estate administration.
Category
Private client
Published
June 2012
Publisher
Law Society
ISBN
9781907698552
Format
Paperback
64 Pages