You are here
COFAs Toolkit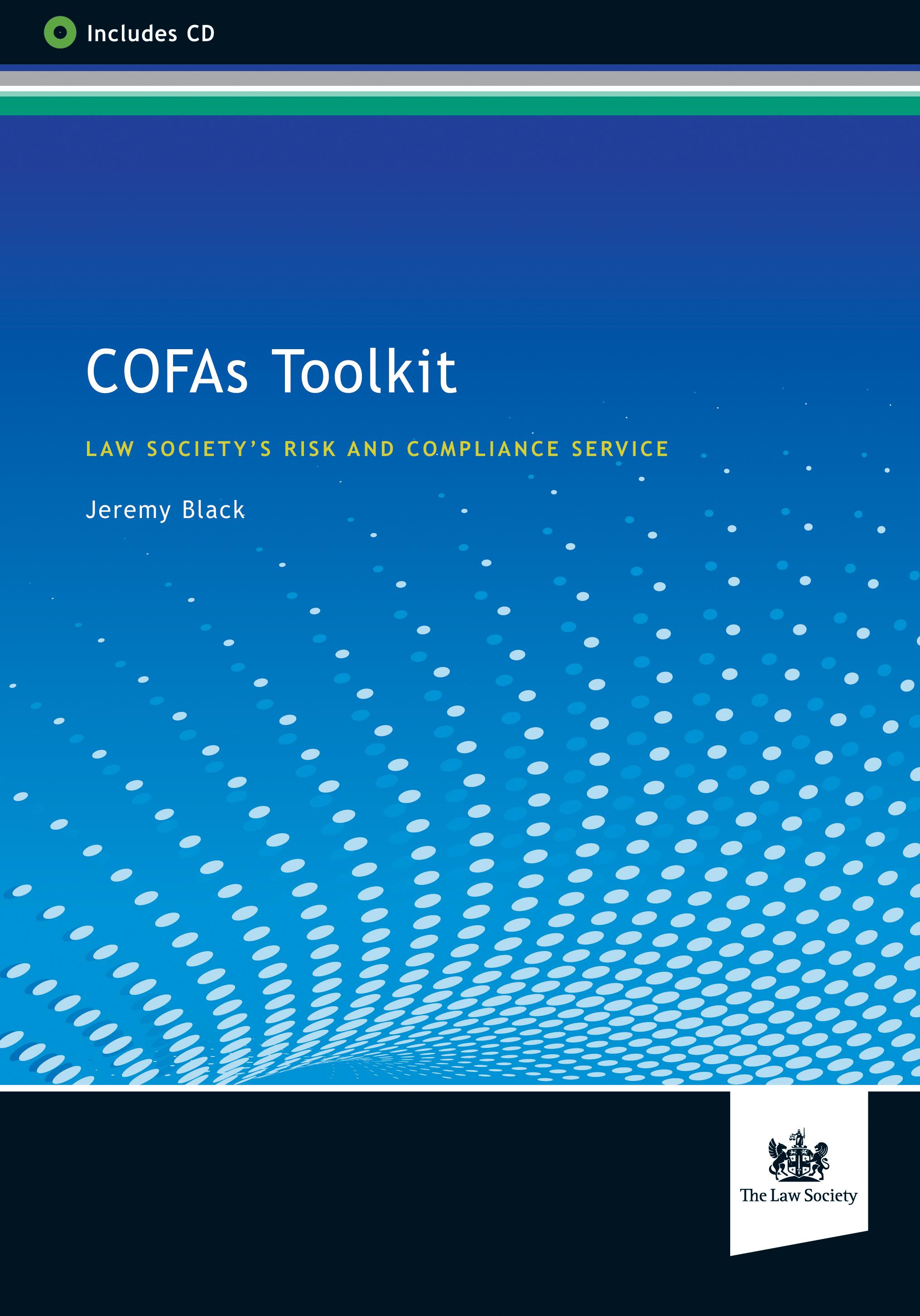 View larger image
COFAs Toolkit
Availability: Published
The Legal Services Act 2007 requires every firm to appoint a Compliance Officer for Finance and Administration (COFA). The COFA has a more focused role than a COLP (Compliance Officer for Legal Practice) and has two key responsibilities:
to ensure compliance with the SRA's accounts rules
to record all failures to comply and to report any such failures to the SRA as soon as is reasonably practicable.
This toolkit provides practical assistance to the COFA to implement and oversee systems for compliance in relation to the Accounts Rules and includes:
payment authorisation forms
draft undertakings
reporting and monitoring forms
development and training policy
draft letters and reports.
---
Contents
1. Introduction
2. Principal regulatory requirements of COFAs
3. Becoming a COFA
4. Responsibilities of the COFA
5. Reporting requirements
6. Further guidance.
Appendices (contained on CD):
Overall compliance checklist for COFAs
Terms of appointment to the role of COFA
Temporary emergency notification letter to the SRA
SRA guidelines- accounting procedures and systems checklist
Guidance on matter file reviews
Matter file review template
Pro forma templates for the recording of breaches internally
Template letter for reporting material breaches to the SRA
Common areas of breaches of the Accounts Rules
Internal policy for dealing with mixed payments
Framework for monitoring, reviewing and managing risks of non-compliance
Examples of key general controls expected to be in place in law firms.
About the Author
Jeremy Black is a Partner in Deloitte's professional practices group.
Category
Regulation and compliance
Published
June 2012
Publisher
Law Society
ISBN
9781907698477
Format
Paperback + CD
80 Pages