You are here
Companies Act 2006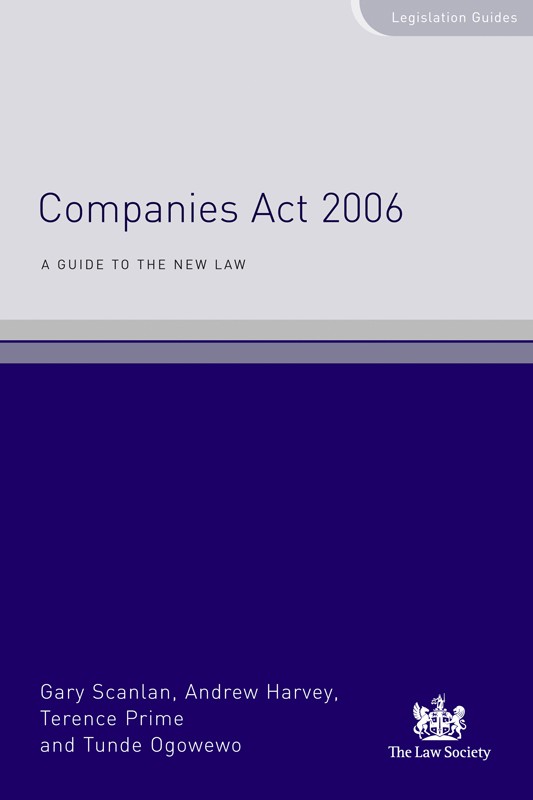 View larger image
Companies Act 2006
A Guide to the New Law
Availability: Published
This legislation guide provides expert commentary on the key provisions of the Companies Act 2006, and how they affect the practice of company law. Key aspects of the legislation include:
small business - restructuring the law to make it easier and more cost-effective to operate a small company
promotion of shareholder engagement - enhancing powers available to proxies and increasing the rights of indirect investors
reform of the audit system to increase auditor liability and enhance audit quality
codification of directors' duties
full statement of the law as it affects private companies
reform and modernisation of company law as a whole.
The book includes the full text of the Act.
---
Contents
1. Introduction
2. Company formation
3. Articles of association
4. Duties and liabilities of directors
5. Resolutions and meetings
6. Accounts and reports
7. Auditing
8. Company shares and maintenance of capital
9. Takeovers
10. Miscellaneous.
About the Author
Gary Scanlan is a solicitor and Reader In Law at City University London. Andrew Harvey is a solicitor and currently lectures for Central Law Training on company and commercial law subjects. Terence Prime is a solicitor and was formerly Professor of Law at the University of East Anglia. Tunde Ogowewo is a solicitor, barrister (Middle Temple), and senior lecturer in law at King's College London. The Consultant Editor Mark Lewis is a partner in the corporate team at Wright Hassall and has particular experience in mergers and acquisitions, charities and other not for profit organisations, joint ventures, LLPs, and partnership law.
Category
Company and commercial
Published
30/04/2007
Publisher
Law Society
ISBN
9781853285684
Format
Paperback
976 Pages