You are here
Compliance and Ethics in Law Firms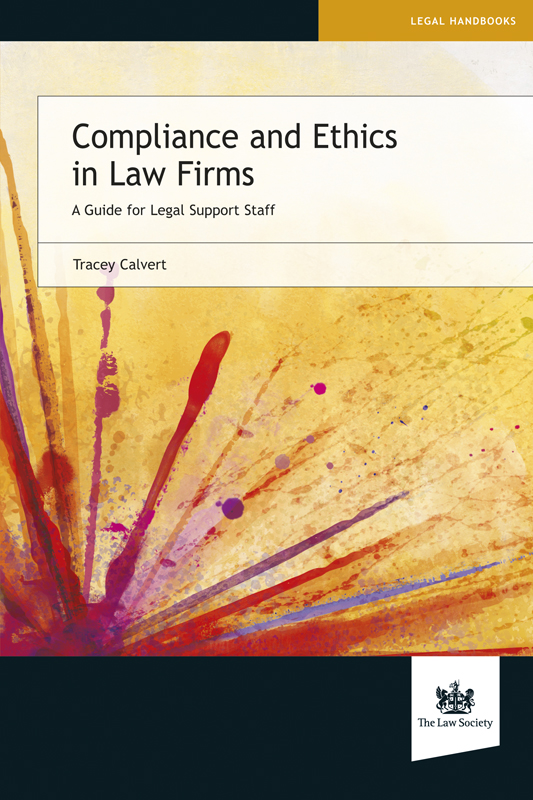 View larger image
Compliance and Ethics in Law Firms
A Guide for Legal Support Staff
Availability: Published
One of the key features of outcomes focused regulation is the expectation that everyone working in a law firm will demonstrate ethical and professional behaviours. The principles of the SRA Code of Conduct 2011 underpin all aspects of practice.

Not only do solicitors need to be aware of their professional conduct duties, but all other members of the firm, regardless of job title or qualification, must also understand the principles. Getting this wrong can not only damage a firm's client relationships, but it can also lead to legal/regulatory action, professional indemnity implications, and loss of reputation.

Compliance and Ethics in Law Firms is a practical book which can be used by everyone who works in a law firm as it provides both a useful reminder of essential requirements for solicitors and an introduction to conduct, ethics and compliance obligations for non-legally trained members of the firm.
---
Contents
1. Introduction
2. The regulatory landscape
3. The SRA Handbook
4. The SRA Principles
5. Understanding outcomes focused regulation
6. The SRA Code - essentials for all staff
7. Other conduct requirements
8. Complying with the SRA Accounts Rules
9. Practising certificates, job titles and the risks of holding out
10. Key legislation for law firms
11. Compliance in a nutshell
Appendices.
About the Author
Tracey Calvert was a senior ethics adviser with the ethics guidance team at the SRA and was part of the policy team which drafted the SRA Handbook launched in October 2011. Tracey also has a background in practice having worked both in a City law firm and in local government. She is currently the director of Oakalls Consultancy Limited providing compliance, consultancy and training services to individuals and law firms authorised and regulated by the SRA.
Category
Regulation and compliance
Published
26/10/2015
Publisher
Law Society
ISBN
9781784460341
Format
Paperback
224 Pages