You are here
Cyber Security Toolkit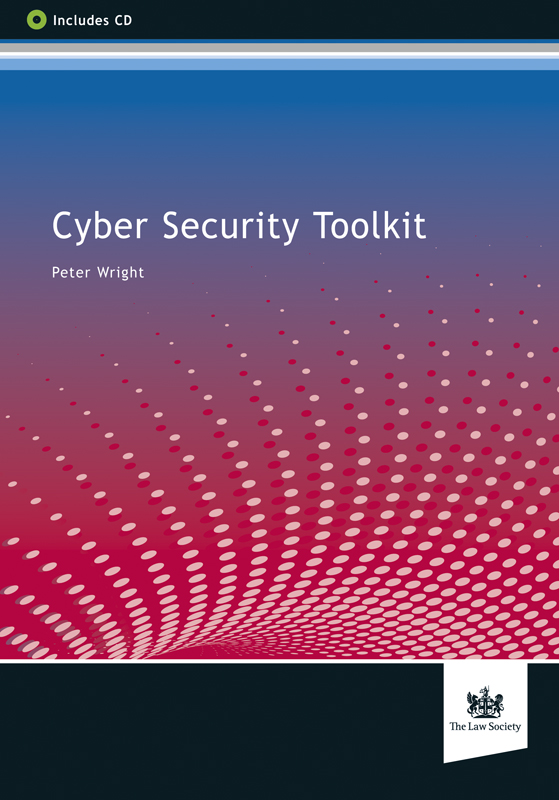 View larger image
Cyber Security Toolkit
Availability: Published
In today's digital world, law firms must ensure rigorous safeguarding of intellectual property, client data and other legal information as a crucial part of business strategy. Under Principle 10 of the SRA code, regulated firms have a responsibility to 'protect client money and assets' and cyber crime presents a significant risk to this.

As a result, cyber security is becoming a central issue for professional indemnity insurers and firms are being asked to demonstrate what protections they have against cyber criminals before they are offered PI cover.

This practical toolkit covers both the law and its practical application and will help ensure that your firm has effective policies and procedures in place to deal with cyber security. It will help your firm increase awareness of and be prepared for cyber incidents and the threats they pose, as well as how to prevent and deal with them. It will also offer assistance to help your staff comply with all their information security obligations.

As well as advice on how to safeguard digital information from both external and internal sources and examples of how to deal with issues such as information breaches in the workplace, it provides a number of precedents and templates on CD to ensure that your firm meets all of the legal and regulatory requirements to protect your personal and client data, such as a:
cyber crime risk audit
mobile technology policy
email security policy
IT security checklist.
---
Contents
Part I: Understanding Cyber Security:
1. What is cyber risk?
2. Cyber risks within business structures
3. Types of cyber attack
4. The impact of a cyber security breach.
Part II: Mitigating Cyber Security:
5. Legal and regulatory standards
6. Implementing and monitoring cyber security policies
7. Staff training
8. Network security and configuration
9. User awareness and best practice.
Part III: Managing a Cyber Security Breach:
10. Reporting and response procedures.
Appendices: Useful contacts and links.
About the Author
Peter Wright is one of the UK's leading experts on digital issues in law firms. Peter is managing director of DigitalLaw UK Ltd and he is a solicitor and chair of the Technology and Reference Group at the Law Society.
Category
Practice management
Published
September 2016
Publisher
Law Society
ISBN
9781784460426
Format
Paperback + CD
168 Pages