You are here
Driving Success in Your Law Firm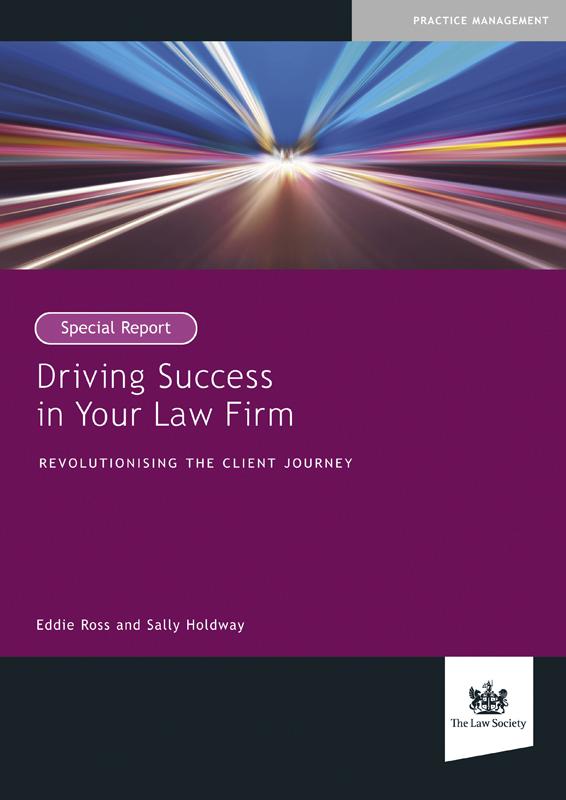 View larger image
Driving Success in Your Law Firm
Revolutionising the Client Journey
Availability: Published
Driving Success in your Law Firm provides support and advice to enable you to embrace and lead change that will drive your company's competitiveness, efficiency, profitability and future success.

This book will help you to develop a strategic plan for your firm, backed by a series of tangible tactical supporting projects, initiatives and actions which will result in a more successful, sustainable and profitable modern law firm.

It introduces the idea of considering all the activities of the firm through the Client Lens® - in other words, seeing every aspect of its work from the client's point of view. Using a new model, it breaks down the activities of your firm into four key stages based on the journey your clients make when they buy a legal service from you, and two key areas of support:
attracting - how to acquire potential customers, both individuals and businesses
convincing - how to convert people or businesses into customers
delivering - how to implement efficient and optimal processes for the delivery of legal services
keeping - how to create customer loyalty and maximise future value.
Useful case studies and expert contributors provide real examples of the book's themes and specific ideas in practice.

It will help you to create a highly successful and more sustainable future by focusing on the development of your brand, client needs and use of technology.
---
Contents
1.How to use this book
2. The client journey model
3. Brand, clients and technology
4. Attracting clients
5. Convincing clients
6. Delivering services
7. Keeping clients
8. Managing your firm
9. The end-to-end IT opportunity
10. Change is hard, but the future is bright.
About the Author
Eddie Ross is an experienced business leader, strategist, and specialist in organisational change. He has held a number of senior multinational leadership and consultancy roles and he was CEO of Quality Solicitors from 2014 to 2016, where he developed his ideas about the great opportunity for law firms ready to think differently. Sally Holdway is a legal services innovator. Over the course of the last decade, she has spent her time on the boards and management teams of large national legal services organisations in project director and head of innovation roles.
Category
Practice management
Published
April 2017
Publisher
Law Society
ISBN
9781784460846
Format
Paperback
160 Pages