You are here
Employment Law Handbook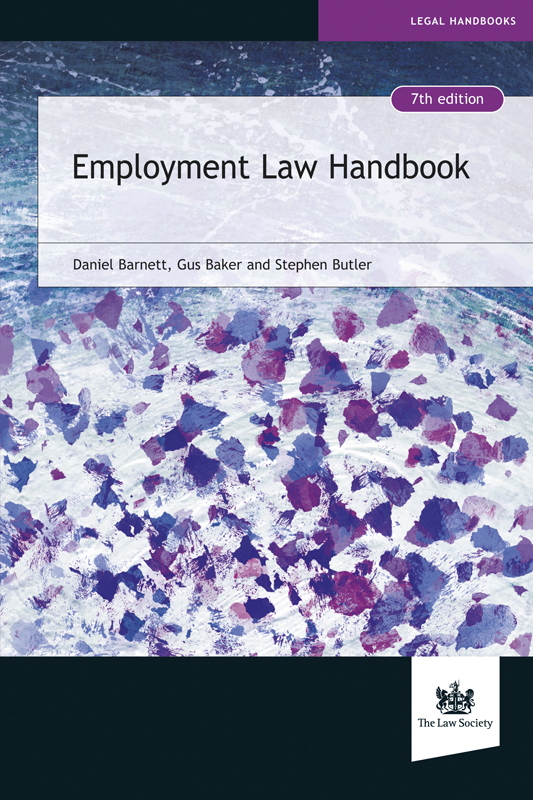 View larger image
Employment Law Handbook
7th Edition
Availability: Published
The Employment Law Handbook provides comprehensive coverage of the main topics within employment law.

This latest edition provides a practical and thorough consideration of all difficult employment law issues, with a special focus on the problems HR professionals and employment lawyers may encounter, such as the increase in claims flowing from the Supreme Court's abolition of fees in Unison v The Lord Chancellor.

The book's coverage includes:
worker status, including gig economy workers
holiday pay calculation
developments in unfair dismissal and discrimination law
Acas early conciliation
the abolition of the fees regime.
Its easy-to-use format makes it an ideal reference guide for general practitioners and a handy aide-memoire for specialists.
---
Reviews
The 7th edition of the Employment Law Handbook Handbook remains an excellent starting point for any employment law practitioner or HR professional.'
Charles Price, www.employmentlawuk.blogspot.co.uk
Contents
1. Introduction and employment status
2. Contracts of employment
3. Problems during employment
4. Working time and time off work
5. Family and flexible leave
6. Detriments and dismissal for whistleblowing, trade union activities and health and safety at work
7. Pay and notice periods
8. Termination of employment
9. Unfair and wrongful dismissal
10. Redundancy
11. Transfer of undertakings
12. Protection from discrimination - the framework
13. Types of discrimination
14. Protected characteristics
15. Other types of discrimination
16. Remedies and compensation
17. Time limits, procedure and settlement.
About the Author
Daniel Barnett protects employers from employment claims in tribunal and High Court litigation. Practising from Outer Temple Chambers in central London, he acts for some of the biggest companies in the UK. Daniel presents the legal hour on LBC radio. Gus Baker is a barrister at Outer Temple Chambers. Gus specialises in employment law and regularly represents employers, employees and trade unions in employment tribunals and civil courts. Stephen Butler is a barrister practising from Outer Temple Chambers. Stephen regularly represents and advises both employers and employees in the civil courts and employment tribunals in a wide variety of workplace claims.
Category
Employment
Published
September 2017
Publisher
Law Society
ISBN
9781784460648
Format
Paperback
352 Pages