You are here
Entertainment Law Handbook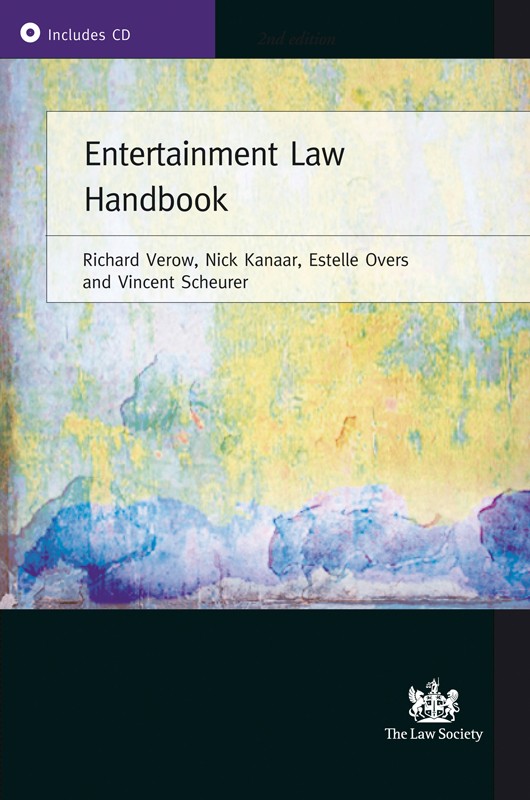 View larger image
Entertainment Law Handbook
Availability: Published
This authoritative book covers the underlying contractual and copyright issues that affect all aspects of entertainment law as well as analysing the areas of music, film and TV, and computer games in depth.

Written by a team of experts in the field, the book provides discussion of key issues in entertainment law including:
contractual and IP issues in entertainment agreements
mobile content
personality rights
moral rights.
The text offers core documents and precedents relating to key areas of the entertainment industry including:
a recording agreement
a co-production agreement
an Interactive Entertainment Works: Model Publishing and Developing Contract.
Available within the book itself and on the accompanying CD, these documents are organised by specialist area to enable quick access and easy customisation.
---
Contents
Part 1. General:
1. Commercial contracts
2. Copyright
3. Moral rights
4. Rights in performances
5. Trade marks and passing off.
Part 2. Music:
6. The music business
7. Management agreements
8. Recording contracts
9. Music publishing.
Part 3. Film and Television:
10. Introduction and pre-production
11. Rights and content clearance
12. Finance and production
13. Distribution and exploitation.
Part 4. Computer Games:
14. An overview
15. Commissioning and publishing
16. Distribution
17. Acquiring rights from third parties.
Appendices.
About the Author
Richard Verow is a solicitor with experience of the sport, media and entertainment industries. He is currently Head of Legal & Business Affairs for the International Cricket Council. Nick Kanaar is a partner at Collyer Bristow where his practice, whilst specialised within the entertainment industry, has a wide commercial spread and his expertise is in the area of the transactional making of contracts and the contentious variation of them. Estelle Overs is a barrister and attorney (California) specialising in film and television production and distribution. After practising for several years at the Bar she is now based in-house at one of the UK's leading film distribution and sales agent companies. Vincent Scheurer qualified as a barrister in 1994 and has practised law in the video games industry since 1997. He set up Sarassin LLP, a legal consultancy specialising in video game contracts, in 2004.
Category
Company and commercial
Published
21/03/2007
Publisher
Law Society
ISBN
9781853289774
Format
Hardback + CD
416 Pages