You are here
Equality and Diversity Toolkit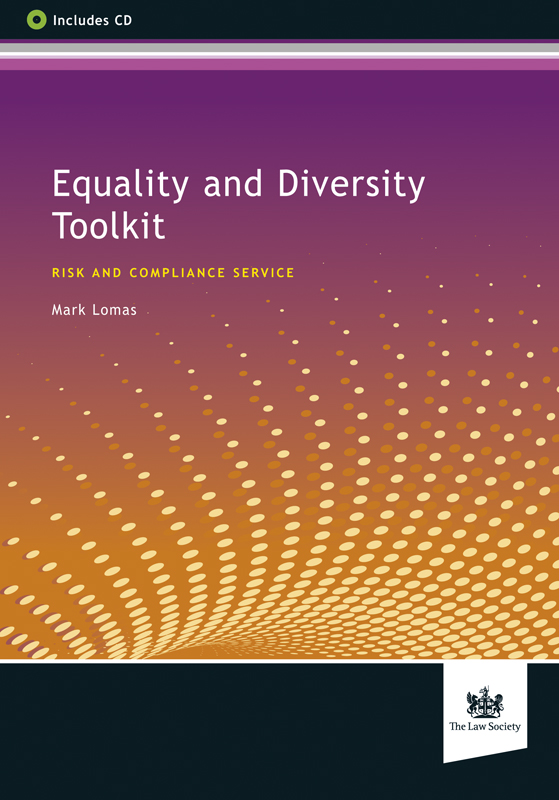 View larger image
Equality and Diversity Toolkit
Availability: Published
Solicitors have duties as service providers and employers when considering any policy or actions a legal business may take in respect of equality and diversity issues.

To help ensure that your firm complies with the obligations set out in the Equality Act and the SRA Handbook, this toolkit contains a mixture of draft policies, procedural checklists and other useful instruments to assist your firm when:
carrying out an audit of your existing employment policies
identifying areas where there may be risk of non-compliance with the SRA Handbook and the statutory requirements
planning a strategy for the implementation of the new Act compliant policies where any problems have been identified
implementing anti-discrimination policies and practices
auditing policies and procedures
monitoring employees to check if the measures that have been put into place are implemented effectively.
Use this Toolkit when working towards a commitment to diversity and inclusion your firm.
---
Contents
1. Introduction
2. Overview of the regulatory requirements
3. Meeting the outcomes
4. Equality & Diversity Monitoring
5. Flexible Working
6. Procurement
7. Equality Impact Assessments
8. Law Society Resources
9. Further Resources and Web Links.
About the Author
Mark Lomas is the managing director of Muchwork Ltd, a diversity management consultancy firm, delivery services to a range of clients in the public, private and third sectors. He was previously the E&D manager at the Law Society and won the 2012 ENEI Award for Inclusive Procurement Initiatives.
Category
Regulation and compliance
Published
05/04/2013
Publisher
Law Society
ISBN
9781907698736
Format
Paperback + CD
104 Pages