You are here
Freedom of Information Handbook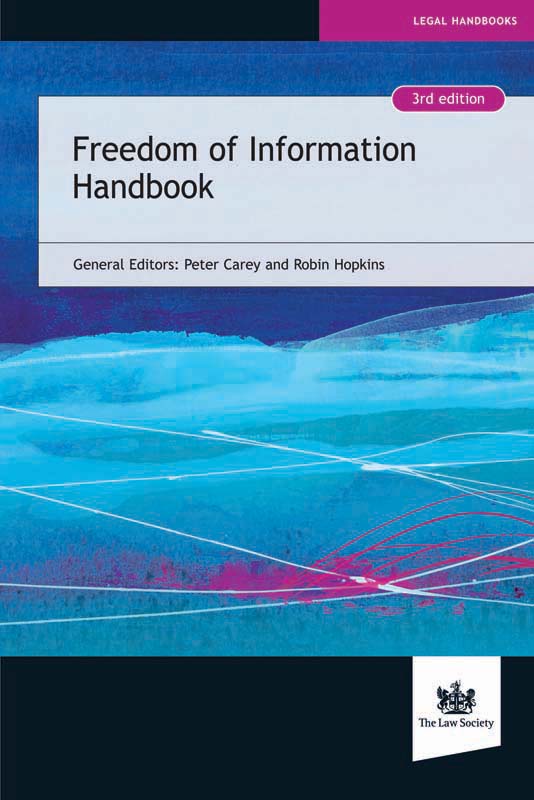 View larger image
Freedom of Information Handbook
3rd Edition
Availability: Published
The Freedom of Information Act 2000 was amended by the Protection of Freedoms Act 2012. The third edition of this practical and authoritative handbook examines the changes made and provides a straightforward overview of the law. It covers in detail:
changes to the law on the disclosure of datasets by public authorities
the extension of FOIA to cover companies owned by more than one public authority
changes to the role of Information Commissioner
decisions of the Information Commissioner and Information Tribunal.
Written by a team of leading experts in the freedom of information field, the Freedom of Information Handbook is indispensable for public bodies' legal officers and departments, freedom of information officers and solicitors advising clients with commercial or contractual interests affected by the Freedom of Information Act.

This book is one of the two recommended texts on the PCFOI Programme.
---
Contents
1. Introduction and background to the law
2. Publication schemes;
3. The right of access;
4. The absolute exemptions;
5. The qualified exemptions;
6. Implications for the private sector;
7. Freedom of information and the media
8. Relationship between freedom of information and data protection
9. The Environmental Information Regulations 2004;
10. Enforcement and appeals.
About the Author
Peter Carey is a consultant and founded the company Privacy and Data Protection which publishes the journals Freedom of Information and Privacy and Data Protection. Robin Hopkins is a barrister at 11kbw chambers. He is highly experienced in litigation under the Freedom of Information Act and he is the resident 'expert commentator' at the Freedom of Information Journal.
Category
Private client
Published
December 2012
Publisher
Law Society
ISBN
9781907698187
Format
Paperback
448 Pages