You are here
Law Firm Marketing Toolkit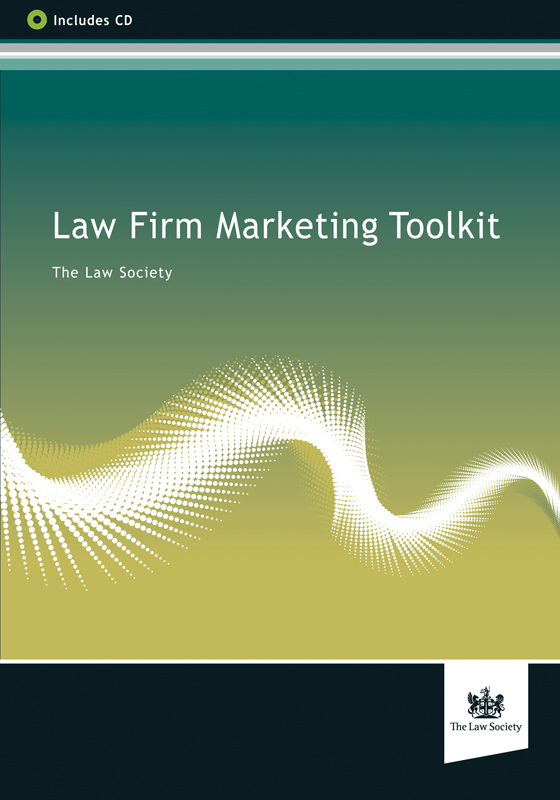 View larger image
Law Firm Marketing Toolkit
Availability: Published
This toolkit offers practical advice and user-friendly templates to make the services your firm offers more attractive to more clients, more often. It is specifically designed for solicitors not marketeers.

In an increasingly crowded legal marketplace law firms need to expand their services to existing clients and attract new business. The toolkit spells out the steps you can take now. You will find sample forms, checklists, example letters and policies for you to use right away. Your firm needs straightforward, practical information and this is exactly what you will find in this toolkit. It includes:
SWOT, PESTLE and the six 'Ps' analysis forms
professional contact registration checklist and letter
selling more services to existing clients example letter and forms
new clients sample letter and forms
the three tiers of promotion checklist
newsletter template
website and social media policies
advertising, sponsorship, press and PR promotions audit.
Further chapters deal with the elderly client sector, the personal touch and networking. A useful appendix contains information on Law Society accreditation schemes and illustrates how they can help you to market your services.
---
Contents
1. Understanding the benefits your practice gives your clients
2. Tools to help you prepare to market your practice
3. Your staff as a marketing resource
4. Selling more to existing clients
5. Selling to new clients
6. Developing and using a professional contact register (PCR)
7. The three tiers of promotion
8. Your firm's brand
9. Your website and marketing using social media
10. How newsletters can work for your firm
11. How a literature kit can work for your firm
12. How client registration can work for your firm
13.Serving the elderly client market
14. Advertising, sponsorship, press and public relations
15. The personal touch: personal selling and networking
Appendices.
Category
Practice management
Published
June 2013
Publisher
Law Society
ISBN
9781907698798
Format
Paperback + CD
152 Pages