You are here
Law Management Section Guide to Business Development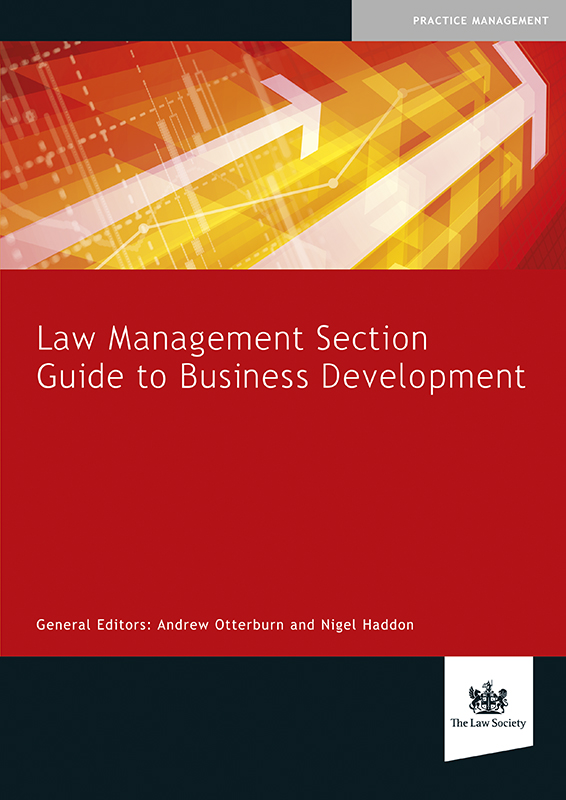 View larger image
Law Management Section Guide to Business Development
Availability: Published
This book offers practical advice on how firms can use business development tools and techniques to drive growth and profitability. Expert authors give valuable insight into how to gain new clients and develop new business from existing clients. It covers key areas such as:
promotional mix
branding
client relationship management
competitive tendering
client care
planning and budgeting
sales and sales management
smaller practices
pricing and fees
online marketing
research and analysis
reputation management
social media.
This essential guide provides summaries of the key issues and techniques. It includes checklists and hints and tips, plus information and support on business and management issues to enable firms to perform even better and more profitably.
---
Contents
1. Foreword
2. Introduction
3. Promotional mix
4. Branding
5. Client relationship management
6. Competitive tendering
7. Client care
8. Planning and budgeting
9. Sales and sales management
10. Smaller practices
11. Pricing and fees
12. Legal services reforms and related trends
13. E-marketing
14. Research and analysis
15. Reputation management
16. Client feedback
17. Social media.
About the Author
Andrew Otterburn is a chartered accountant and management consultant. Over the last 17 years he has advised nearly 200 firms of solicitors in the UK and Ireland. Nigel Haddon is a management consultant to the legal profession, a former law firm CEO, former chair of the Law Management Section of the Law Society, and a consultant with pricing and costs specialists, Burcher Jennings.
Category
Practice management
Published
February 2015
Publisher
Law Society
ISBN
9781907698774
Format
Paperback
136 Pages