You are here
Leadership for Law Firms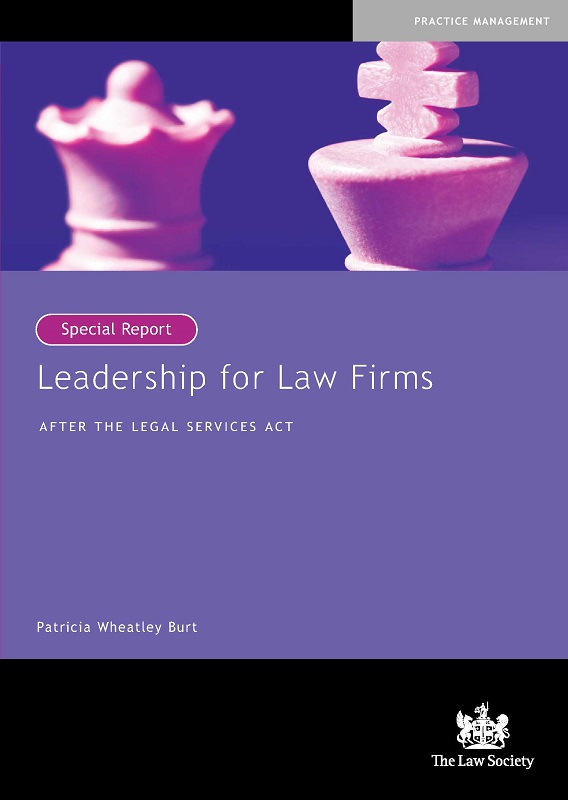 View larger image
Leadership for Law Firms
After the Legal Services Act
Availability: Published
Leadership for Law Firms contains integrated research and anecdotal findings from over 70 interviews with Managing Partners, CEOs and other experts. The report offers practical guidance on the particular challenges faced by contemporary law firm leaders. The report discusses:
the definition of leadership and how it differs from management
what firms need from a leader, and the qualities a leader should offer
matching the leader to the firm's strategic needs and partner following
how decision-making structures enable or inhibit innovative leadership
career leadership - the importance of succession planning in and out of the Managing Partner role.
Offering invaluable advice for every law firm from the established to those new to the market, Leadership for Law Firms offers practical guidance on all aspects of leadership based on extensive original research.
---
Reviews
'All must consider their future strategy and the leadership required to help achieve that. This book provides helpful signposts along what for many could be a difficult and daunting path.'
Head of Professional Practices Group, Baker Tilly
Contents
1. Leadership in law firms - is now the time?
2. Is it a leadership or management role?
3. Leadership and current structures
4. Leadership structures for the future - post 2011
5. Right time - right leader
6. Getting followers on-board
7. Behaviours and key traits for leaders
8. Career leaders - as MP/CEO
9. Sprucing up the leaders and their successors
10. Change or do nothing
11. Appendices.
About the Author
Patricia Wheatley Burt has over 20 years' experience as a management consultant specialising in the legal and professional sectors. As a director of Trafalgar - the People Business, Patricia provides pragmatic people and performance management consultancy and development including leadership and management, amongst other subjects.
Category
Legal skills
Published
14/12/2010
Publisher
Law Society
ISBN
9781853286971
Format
Paperback
104 Pages