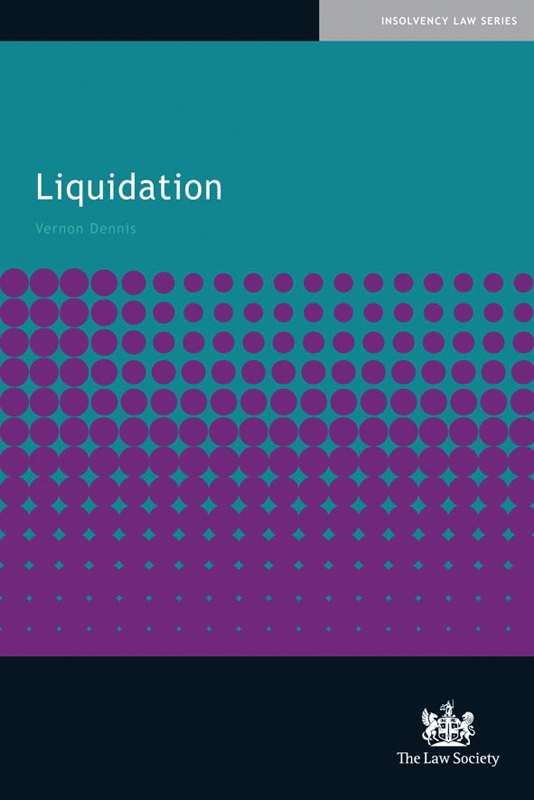 View larger image
Liquidation
Insolvency Law Series
Availability: Published
The liquidation process is central to the UK insolvency regime and is the most common corporate insolvency procedure. This book discusses the development and process of liquidation and how it can be used to balance the interests of the company, its directors and shareholders, and the company's creditors. The book provides the reader with a thorough and chronological analysis of the liquidation process, and, in particular, examines:
the differences between the three types of liquidation: compulsory, creditors' voluntary and members' voluntary
pre-commencement considerations for both debtor companies and creditors
the process of liquidation post-commencement in light of the powers, duties and obligations of the liquidator
the implications of liquidation for directors and for different classes of creditor
the various 'exceptions to the rules' such as legislative and judicial checks and balances to ensure fairness and achieve equitable solutions
the effects of liquidation and the conclusion of the process.
The book also includes flowcharts, summaries and guides to procedures providing 'at a glance' advice.
Liquidation will prove an invaluable source of reference to those advising companies, directors, creditors and suppliers to businesses considering liquidation.
---
Contents
1. Introduction to liquidation
2. Voluntary liquidation: commencement
3. Compulsory liquidation: commencement
4. The effect of liquidation
5. The liquidation process
6. The role, functions and powers of a liquidator
7. Liquidation and implications for directors
8. Liquidation and implications for creditors
9. Ending the liquidation
Appendices.
About the Author
Vernon Dennis is a highly experienced insolvency lawyer and a partner at Howard Kennedy where he is head of the Corporate Recovery and Reconstruction Service Group. Acting regularly for insolvency practitioners as well as both creditors and debtors his broad ranging practice encompasses both contentious and non-contentious insolvency matters. Vernon is a fellow of R3, The Association of Business Recovery Professionals and a member of the Turnaround Management Association.
Category
Consumer issues, debt and insolvency
Published
23/02/2011
Publisher
Law Society
ISBN
9781853288739
Format
Paperback
272 Pages