You are here
Litigation Funding Handbook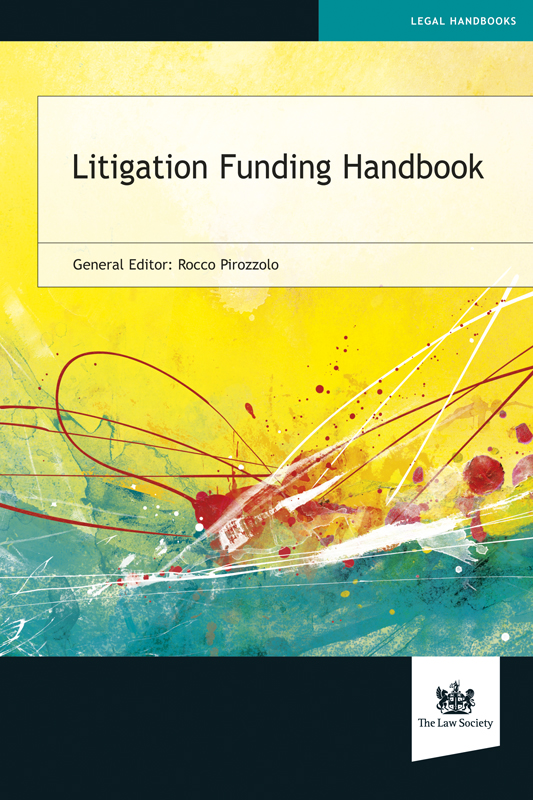 View larger image
Litigation Funding Handbook
Availability: Published
Litigation Funding Handbook is a comprehensive guide to the extensive changes to costs and funding introduced by the Jackson reforms in April 2013.

The handbook examines the various types of funding agreements available and looks at the issues that practitioners need to consider. This review includes:
proportionality
costs management
CFAs as well as ATE and BTE insurance
the introduction of damages-based agreements
third party funding
the introduction of qualified one-way costs shifting in bodily injury cases
changes in general damages and Part 36.
The handbook's expert authors highlight the issues to be considered in a practical and user-friendly guide for all lawyers.
---
Contents
1. Qualified one-way costs shifting
2. Changes to Part 36 and proportionality
3. Costs budgeting and management
4. Conditional Fee Agreements (CFAs)
5. Damages Based Agreements (DBAs)
6. ATE Insurance
7. BTE Insurance
8. Third Party Funding
9. The Solicitors Code of Conduct and advice on funding
10. The Bar
Appendices.
About the Author
Rocco Pirozzolo is a solicitor and Director of Litigation Funding at Harbour Litigation Funding Ltd. He has been involved in the Civil Justice Council since 2003, including being a member of the Working Party to implement the Jackson reforms as well as the Working Party on Third Party Funding. He was previously a senior ATE insurance underwriter and was the chair of the Association of British Insurers' Legal Expenses Committee. Contributors: Lesley Attu; Greg Cox; Alistair Kinley; David Marshall; Rachael Mulheron; James Popperwell; and Janet Tilley
Category
Dispute resolution
Published
September 2014
Publisher
Law Society
ISBN
9781853289279
Format
Paperback
336 Pages