You are here
Matrimonial Finance Toolkit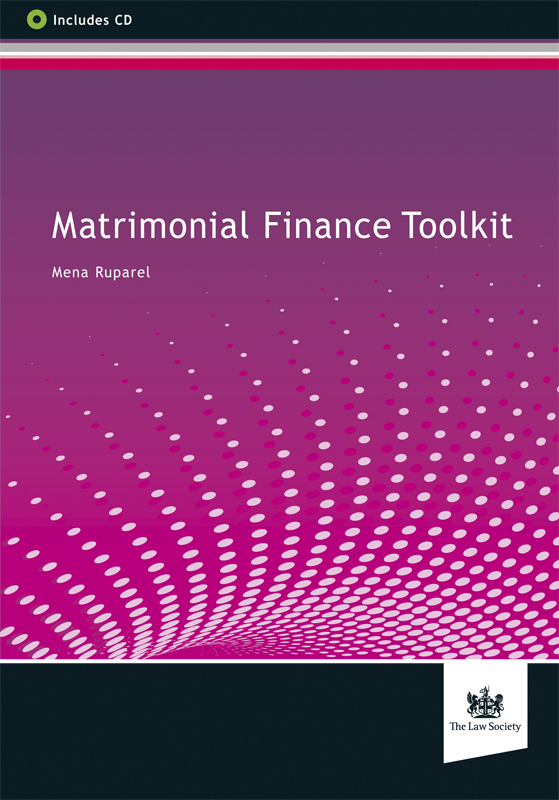 View larger image
Matrimonial Finance Toolkit
Availability: Published
---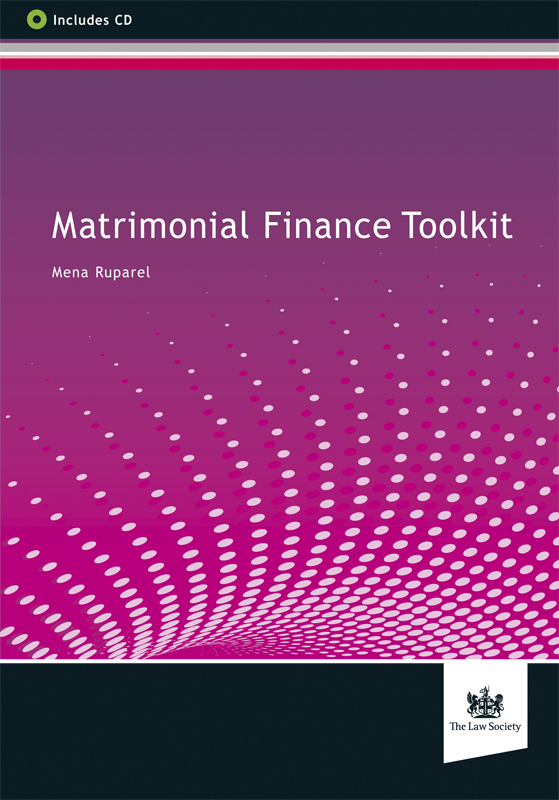 ---
Acting in matrimonial finance matters requires a precise and focused approach to the preparation of documents and evidence.

This toolkit contains over 30 template documents drafted by a practitioner with 20 years' experience who gives advice on how to tailor each template for different types of cases.

Using this toolkit will help your firm to:
increase efficiency by systematising the financial remedy process
reduce the time spent on drafting, dictating and typing letters
manage the risk of errors, omissions and inconsistencies in drafting
allow some work to be carried out by trainees and paralegals.
The comprehensive and reliable templates cover every aspect of the work, from issue to final hearing, including guidance on how to draft the Form E, questionnaire and letters to settle to avoid the final hearing where possible.

All the templates are also included on the accompanying CD for ease of customisation.
---
Reviews
This toolkit makes a worthy addition to any family law team's library.'
Tony Roe, Tony Roe Divorce & Family Law Solicitors
Contents
1. First steps 2. Making a financial remedy application 3. Disclosure 4. First directions appointment 5. Financial dispute resolution 6. Final hearing 7. Draft orders 8. Schedule 1 Children Act proceedings Annex: 8A. First letter to applicant in Schedule 1 Children Act claim 8B. Draft order Schedule 1.
---
About the Author
Mena Ruparel is a solicitor, a lecturer and a member of the Law Society's Family Law Committee. She is also the chief assessor of the Family Law Accreditation Scheme.
infoProduct information
Category
Family and social welfare
Published
October 2017
Publisher
Law Society
ISBN
9781784460907
Format
Paperback + CD
176 Pages