You are here
Neighbour Disputes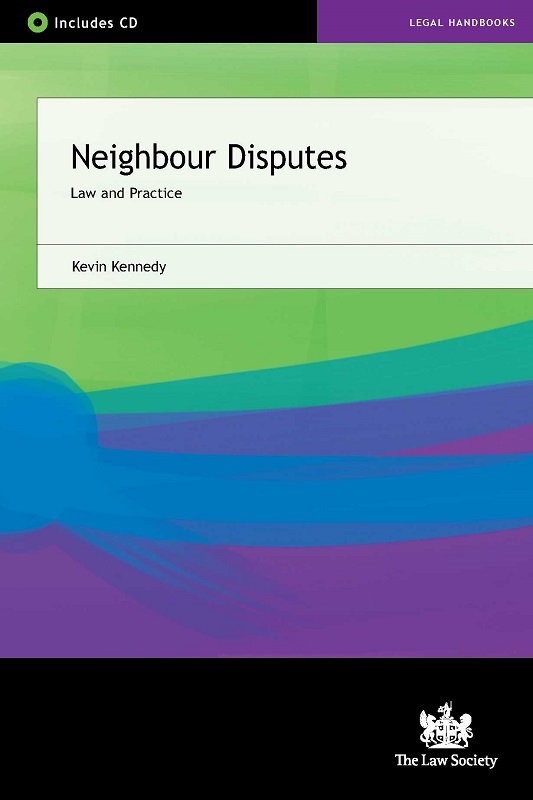 View larger image
Neighbour Disputes
Law and Practice
Availability: Published
Disputes between neighbours can be emotionally charged, protracted and complex. Dealing with such disputes often involves advising in several areas of law. Neighbour Disputes provides a practical and concise guide to the law and procedure in relation to the most commonly occurring disputes.

The book sets out the causes of action and remedies available to those involved in a dispute. It offers:
guidance on resolving disputes and obtaining redress
coverage of topics including:


boundaries
party walls
access to neighbouring land
easements
covenants
adverse possession
trespass
nuisance
injunctions
planning permission
anti-social behaviour
the conduct of litigation and alternative dispute resolution
the court's approach to neighbour disputes

extracts of relevant statutes and useful precedents, including forms, statements and orders, all appended on CD for ease of use.
---
Reviews
'Until one reads Kevin Kennedy's excellent book, most practitioners would not realise quite now many situations involve neighbourly relations. It is a useful addition to the contentious property lawyer's library.'
Solutions
Contents
1. Boundaries
2. Party walls and the Party Wall etc. Act 1996
3. Access to neighbouring land
4. Adverse possession
5. Easements
6. Covenants
7. Frequent problems
8. Trespass and nuisance
9. Injunctions
10. Anti-social behaviour
11. Planning permission and covenants
12. Litigation issues
13. Venue, the court's approach and ADR
14. Seeking help
Appendices.
About the Author
Kevin Kennedy is a partner at Clarke Willmott, specialising in disputes between neighbours, agricultural and private client disputes. He is a member of the Property Litigation Association, the Agricultural Law Association and the Professional Negligence Lawyers' Association.
Category
Dispute resolution
Published
06/03/2009
Publisher
Law Society
ISBN
9781853286940
Format
Paperback + CD
240 Pages