You are here
Planning and the Localism Act 2011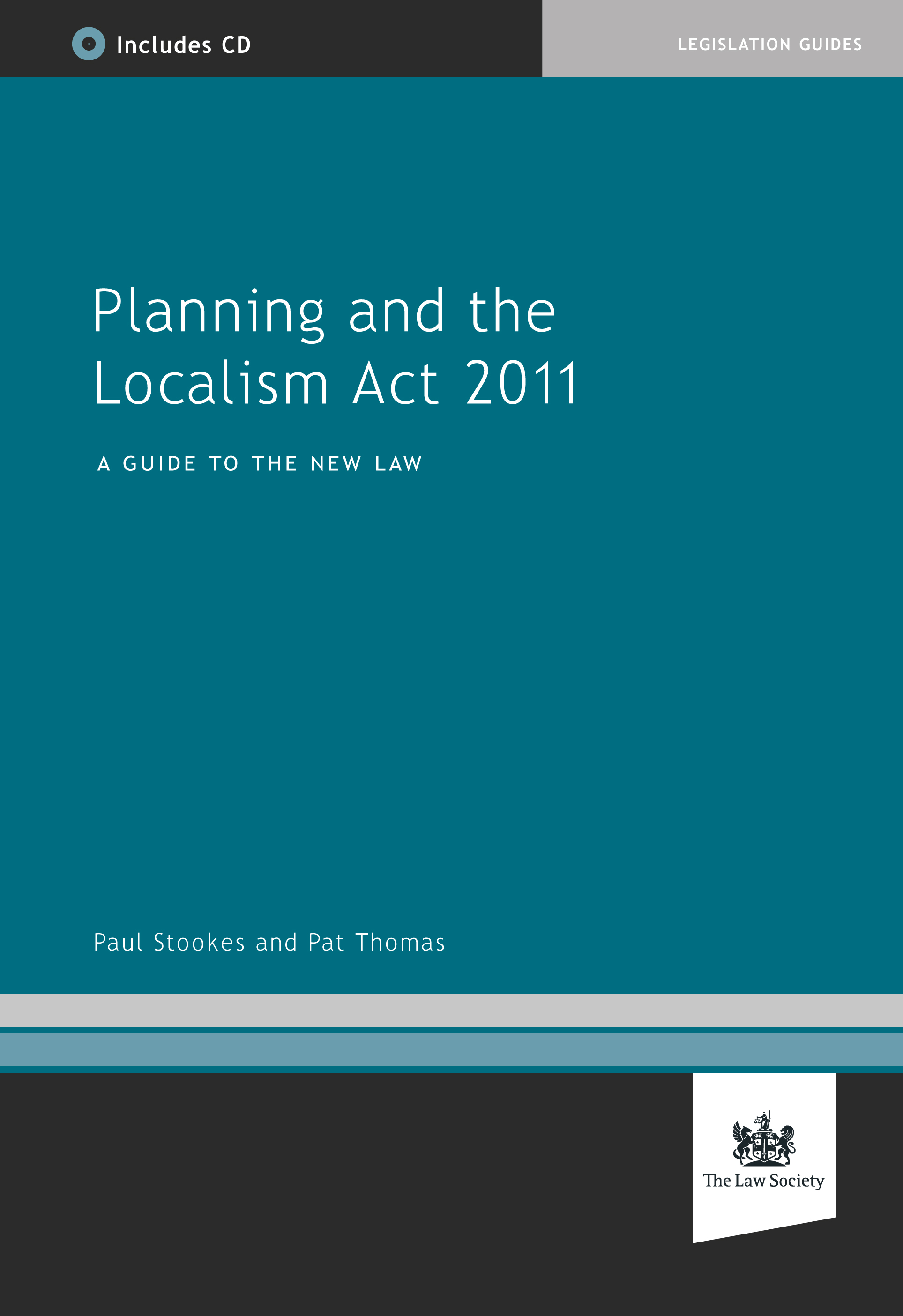 View larger image
Planning and the Localism Act 2011
A Guide to the New Law
Availability: Published
The Localism Act contains wide-ranging reforms aimed at devolving power. They include:
the abolition of regional spatial strategies
the duty to co-operate in relation to sustainable development
the use of the Community Infrastructure Levy
neighbourhood planning, enforcement and infrastructure projects.
In this book, two leading planning lawyers lend their combined experience and insight to the task of bringing these reforms into focus for practitioners, and, in particular, they:
outline the context of the Act and, broadly, the political concept of localism
clarify the powers of local authorities, their liabilities and the opportunities for community involvement
provide an expert and detailed analysis of each planning related provision
summarise the non-planning matters, such as housing and council tax, and London planning matters.
The authors conclude their commentary on the Act with a discussion of the key parts of the National Planning Policy Framework, which is central to the implementation and understanding of the Localism Act 2011.

This book is essential reading for planning and property lawyers, town planners, planning consultants, and local authorities.
---
Contents
1. Introduction
Part A – General Matters Influencing Planning
2. Local government
3. EU fines
4. Community empowerment
Part B – Planning Reform:
6. Community Infrastructure Levy
7. Neighbourhood planning
8. Consultation
9. Enforcement
10. Nationally Significant Infrastructure Projects
11. Other planning matters
Part C – Specific Planning Reform Measures
12. London
13. Compensation
14. National Planning Policy Framework
Appendix:
A. Localism Act 2011 (extracts)
B. List of regulations
C. Commencement
D. Glossary.
About the Author
Dr Paul Stookes is a solicitor-advocate, partner at specialist law firm Richard Buxton Environmental & Public Law and an accredited mediator. He has been involved in law reform as a specialist adviser to the Government in relation to the clean neighbourhood provisions, by progressing prominent cases in planning and environmental impact assessment and as a member of the Law Society's Planning and Environment Committee. Paul regularly lectures on planning and environmental law and was senior lecturer at the School of Law, University of Hertfordshire between 2005 and 2011. Pat Thomas is a member, and former chairman, of the Law Society's Planning and Environmental Law Committee; a member of the City of London Law Society Planning Committee; trustee and vice-chair of the Town and Country Planning Association; and a member of the Genera lAssembly, Royal Town Planning Institute. Pat has been awarded the OBE for services to town and country planning.
Category
Property and conveyancing
Published
21/06/2012
Publisher
Law Society
ISBN
9781907698286
Format
Paperback
448 Pages