You are here
Property Development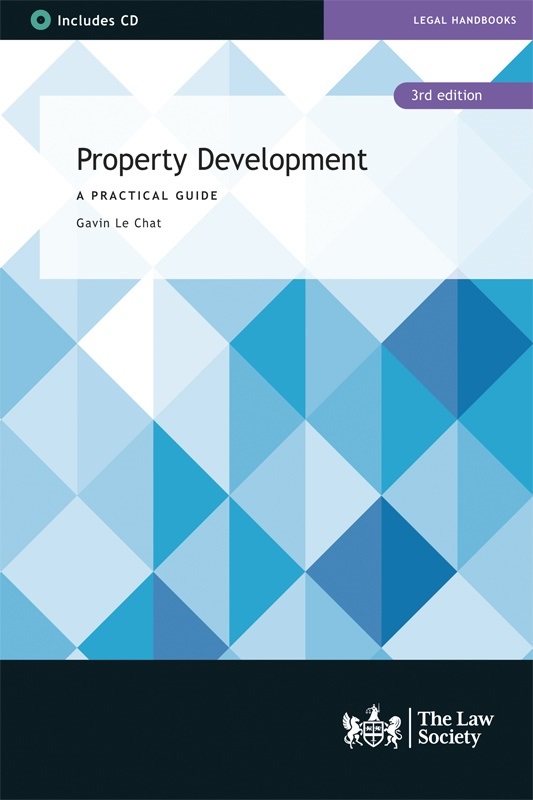 View larger image
Property Development
A Practical Guide, 3rd Edition
Availability: Published
Property Development explains all the issues arising from property development work and will guide lawyers, developers and landowners through the many pitfalls commonly encountered in practice.

Divided into two sections, the first section of the book offers practical advice and outlines in chronological order the various steps which need to be taken by a lawyer acting for a developer acquiring land for development. The second section contains a detailed analysis of the different types of structures used by developers in connection with the purchase of development land.

This third edition has been comprehensively updated to include:
references to new legislation, planning guidance and statutory instruments, including the Digital Economy Act 2017, the revised National Planning Policy Framework published in July 2018, and the Town and Country Planning (Pre-commencement Conditions) Regulations 2018
references to new cases, including cases relating to easements, adverse possession, rent charges and overage
a detailed summary of the new Electronic Communications Code (as set out in Schedule 1 to the Digital Economy Act 2017)
a new chapter on collaboration agreements between landowners
commentary on the tax issues for landowners entering into promotion agreements and collaboration agreements.
Revisions have been made to the chapters dealing with investigating title, access, drainage, planning and contaminated land and sales of part. In addition, the chapters on conditional contracts, option agreements, promotion agreements and overage have been substantially revised and expanded.

This practical guide also features updated checklists, example model clauses, contracts and precedent deeds and transfers, which are included on the accompanying CD, enabling easy customisation.
---
Contents
Part I: Site acquisition:
1. Preliminary investigations
2. Investigating title: adverse matters
3. Access
4. Drainage and other services
5. Planning
6. Contaminated land issues
7. Miscellaneous issues
8. Obtaining vacant possession
Part 2: Transaction Structures:
9. Conditional contracts
10. Option agreements
11. Pre-emption agreements
12. Overage agreements
13. Land promotion agreements
14. Collaboration agreements between developers
15. Collaboration agreements between landowners and land pool trusts: achieving equalisation and avoiding double taxation
16. Mixed use developments.
Appendices:
A. Checklists
B. Enquiries and report
C. Transfers and deeds
D. Model clauses
E. Contracts and agreements (included on CD, not hardcopy).
About the Author
Gavin Le Chat is a recently retired solicitor who was a partner with Shoosmiths LLP. He has over 35 years' experience, specialising in residential development and advising developers and landowners.
Category
Property and conveyancing
Published
March 2019
Publisher
Law Society
ISBN
9781784460877
Format
Hardback + CD
560 Pages