You are here
Renewal of Business Tenancies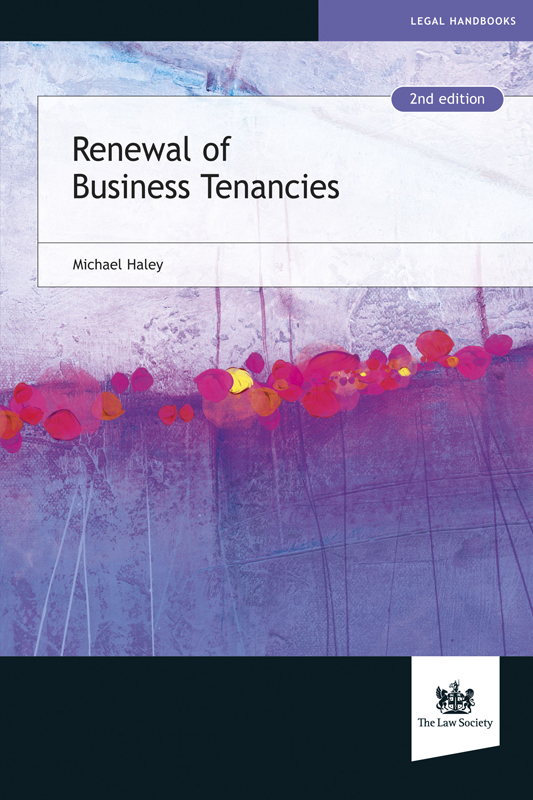 View larger image
Renewal of Business Tenancies
2nd Edition
Availability: Published
The renewal of business tenancies is subject to compliance with strict legal requirements including technical statutory procedures, time-limits, and the service of prescribed notices and forms. In this book, Michael Haley unravels the complexity of the legal requirements with:
an explanation of the provisions for contracting out
a clear statement of the rights and obligations of the parties
guidance on the intricacies and pitfalls of the renewal procedure
consideration of the interim rent scheme
an account of the discretionary and mandatory grounds of opposition.
The second edition includes commentary on developments brought about by case law since first publication in 2006.

The authoritative guidance is supplemented by an appendix containing key extracts from the legislation and reproduction of prescribed forms and notices.
---
Contents
1. Past and present
2. Statutory scheme
3. Scope of the Act;
4. Landlord's section 25 notice
5. Tenant's rights: Requesting a new tenancy and compensation;
6. Applications to court
7. Interim rent
8. Discretionary grounds of opposition
9. Mandatory grounds of opposition
10. New lease
11. Appendix.
About the Author
Michael Haley is a solicitor and professor of property law at Keele University, where he teaches land law and business leases. Michael is also the digest editor of the Planning, Property and Compensation Reports.
Category
Property and conveyancing
Published
March 2013
Publisher
Law Society
ISBN
9781907698415
Format
Paperback
384 Pages