You are here
Stamp Duty Land Tax Handbook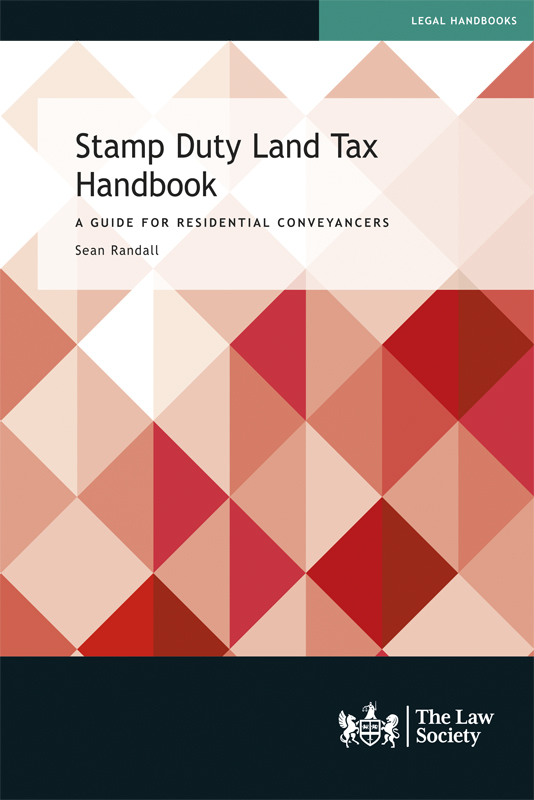 View larger image
Stamp Duty Land Tax Handbook
A Guide for Residential Conveyancers
Availability: Published
This first edition of The Stamp Duty Land Tax Handbook – A Guide for Residential Conveyancers has been written for residential property lawyers to understand better the stamp duty rules on residential property transactions in England and Northern Ireland. 
Since 2012, there have been successive changes to the stamp duty rules on residential property transactions, resulting in a regime that is very complex. Residential property lawyers are not tax experts, yet they are reasonably expected to confirm the amount of stamp duty payable by their clients, the public.
This clearly written handbook, with an overview at the start and a summary of filing/payment obligations at the end, enables residential property lawyers to  filter complex matters requiring specialist tax advice from ordinary matters that do not. It will help practitioner's reduce costs and protect damage to reputation.
It includes:
A clear explanation of complex tax concepts,
Warnings and helpful tips on seemingly ordinary transactions,
References to HMRC's guidance manual, case law and statute,
A fee-earner checklist,
Drafting and structuring recommendations,
A client-questionnaire tool, and
A list of potential problem areas.
---
Contents
1. The scheme of the tax, 2. Excluded transactions, 3. Freehold and leasehold transfers, 4. Common reliefs, 5. Leases, 6. Collective enfranchisement, 7. 'Pre-completion transactions', 8. Transfers between spouses and civil partners, 9. Gifts, assents, appropriations and appointments, 10. Right to buy transactions, shared ownership leases (etc), 11. Alternative property finance, 12. Transfers involving public bodies, 13. Options and rights of pre-emption, 14. Release of negative obligations 15 Transfers to connected companies, 16. Transfers between partners and partnerships, 17. Promote arrangements and development licences, 18. Corporate reliefs, 19. Compliance and disputes.
About the Author
Sean Randall is a tax partner at Blick Rothenberg Limited. He has 20 years' experience advising on stamp taxes. He is the author and editor of Sergeant and Sims on Stamp Taxes (LexisNexis), a Fellow of the Chartered Institute of Taxation, the Chairman of the Stamp Taxes Practitioners Group and a former winner of 'Tax Writer of the Year'. He has contributed to the development of government policy, tax authority practice and statute on stamp taxes, including stamp duty land tax (SDLT), over many years.
Category
Property and conveyancing
Published
July 2020
Publisher
The Law Society
ISBN
978 1 78446 108 9
Format
Paperback
336 Pages