You are here
The Solicitor's Handbook 2022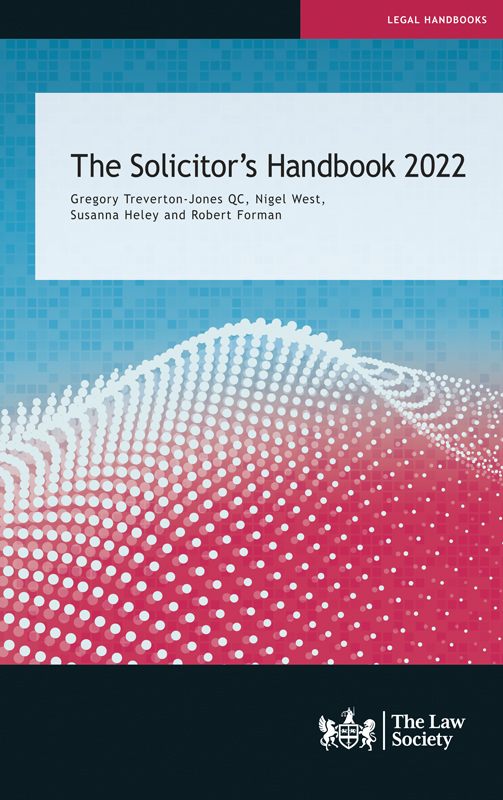 View larger image
The Solicitor's Handbook 2022
Availability: Published
---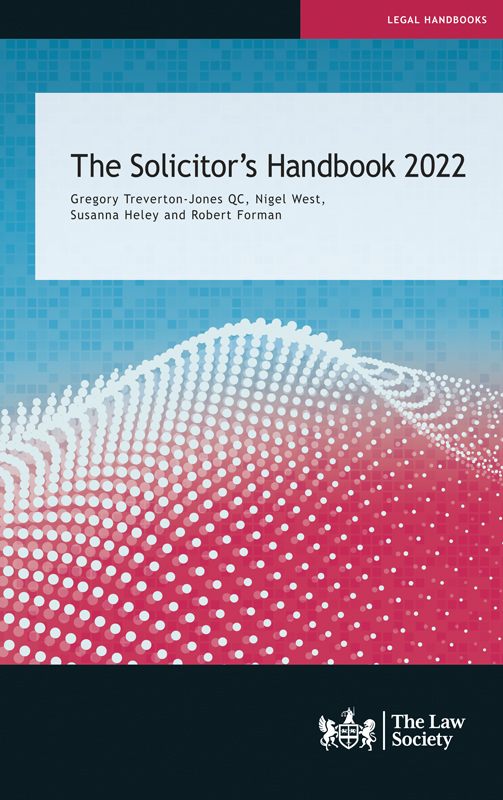 ---
The Solicitor's Handbook is a comprehensive and user-friendly guide to the regulations governing the conduct of solicitors. The 2022 edition has been updated to take account of all the key regulatory developments which have taken place since the publication of the 2019 edition, in particular the bedding in of the SRA Standards and Regulations.
Key changes covered in this new edition include:
Beckwith, sexual misconduct, and the private lives of solicitors;
solicitors' undertakings after Harcus Sinclair;
more than 100 new guidance notes issued by the SRA;
revisions to guidance on conflicts of interest;
improper use of non-disclosure agreements (NDAs);
cross-border practice following Brexit;
updated LSAG guidance on money laundering; and
new guidance relating to SRA Accounts Rules.
The book also contains guidance on the regulatory system in practice, SRA enforcement, the Solicitors Disciplinary Tribunal, the regulation of alternative business structures (ABSs), money laundering and data protection.
---
Reviews
This edition, like its predecessors, is a clear, user-friendly guide to the subject of how, why and who regulates the profession.
David Pickup, Partner, Pickup & Scott Solicitors
There is a premium place in the market for comparatively affordable one-stop shop repositories of the essential legislative and regulatory material, coupled with concise authoritative commentary by those who know their stuff. This edition, like its predecessors, does just that.
Paul Ozin QC, 23ES Chambers, ARDL Quarterly Bulletin Spring 2022
Contents
1. Overview; 2. The SRA Principles and Codes; 3. Other rules; 4. The regulatory system in practice; 5. The disciplinary system in practice; 6. The regulation of ABSs; 7. Fraud and money laundering; 8. Appendices.
---
About the Author
Gregory Treverton-Jones QC was called to the Bar in 1977 and appointed QC in 2002. He co-authored early editions of The Solicitor's Handbook with the late Andrew Hopper QC, and the 2019 edition with the other current co-authors. Nigel West and Susanna Heley are partners in RadcliffesLeBrasseur. They co-wrote The Solicitors Disciplinary Tribunal: Law and Practice, (Law Society, 2016). The second edition is due for publication in 2022. Robert Forman was admitted as a solicitor in 1997 and is a senior consultant at Murdochs Solicitors.
infoProduct information
Category
Regulation and compliance
Published
December 2021
Publisher
The Law Society
ISBN
9781784461706
Format
Paperback
860 Pages