You are here
Career Management for Lawyers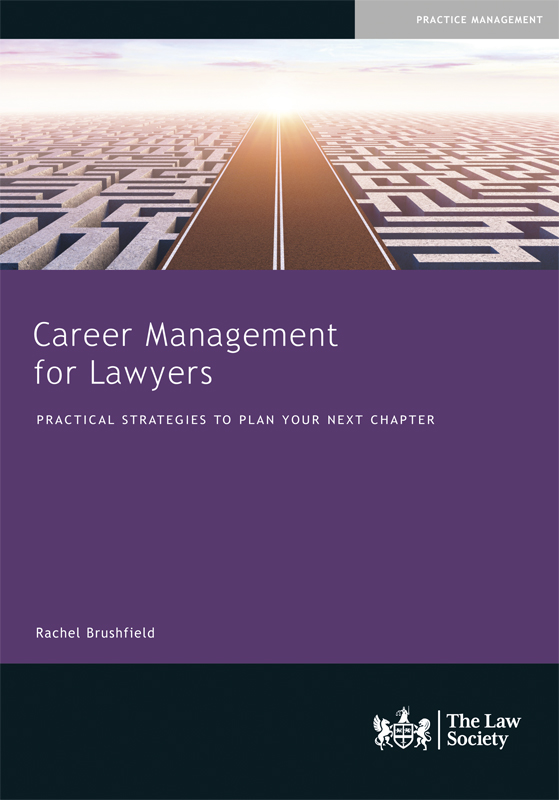 View larger image
Career Management for Lawyers
Practical Strategies to Plan Your Next Chapter
Availability: Published
Career Management for Lawyers is a practical resource for any lawyer from newly qualified through to those facing a career transition later in life.

Packed with step-by-step guidance, action plans and self-assessment tools, this resource is like having a personal career coach challenge and encourage you to work through key career questions. This practical book covers:
the importance of career adaptability
how to take stock of your skills and qualities
the different types of career crossroads lawyers face
case studies of lawyers who have made a successful career transition
how to change career direction
the importance of developing SMART career goals
how to relaunch yourself when changing career direction
how to overcome potential blocks to career success.
Whether you've recently qualified, are facing a key career crossroads or want to take stock of your career, this book gives you all the essential tools to develop a plan you can put into action.
---
Contents
1. Lawyers and career change; 2. The importance of self-awareness; 3. Common career crossroads and transitions; 4. How to change career direction; 5. Time management for a successful career transition; 6. Relaunching the repositioned you; 7. Overcoming potential blocks to success; 8. Useful career resources; Appendix.
About the Author
Rachel Brushfield is The Talent Liberator and is the founder of Energise - The Talent Liberation Company. She supports the Law Society's Recharger course; creates and delivers career events and webinars and writes articles and career transition case studies for The Law Society. Career fulfillment, portfolio careers and helping women to market themselves for career success are key specialisms.
Category
Legal skills
Published
March 2019
Publisher
Law Society
ISBN
9781784461232
Format
Paperback
120 Pages