You are here
Clarity for Lawyers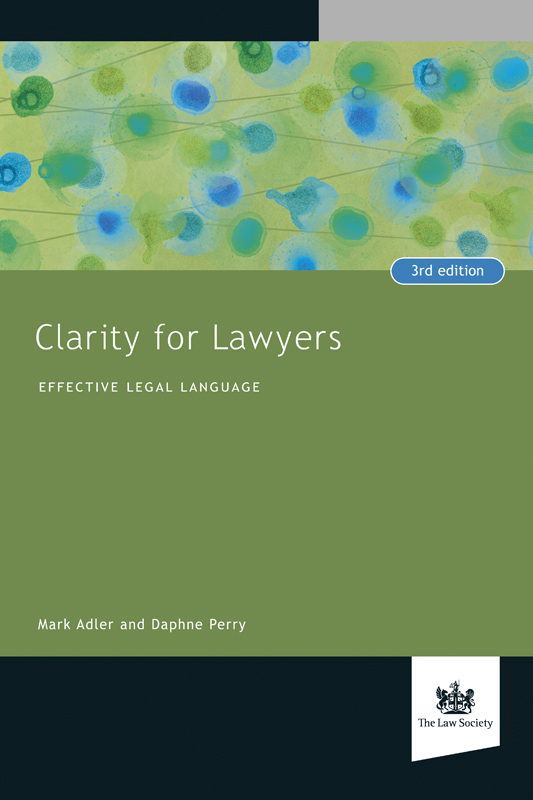 View larger image
Clarity for Lawyers
Effective Legal Language, 3rd Edition
Availability: Published
---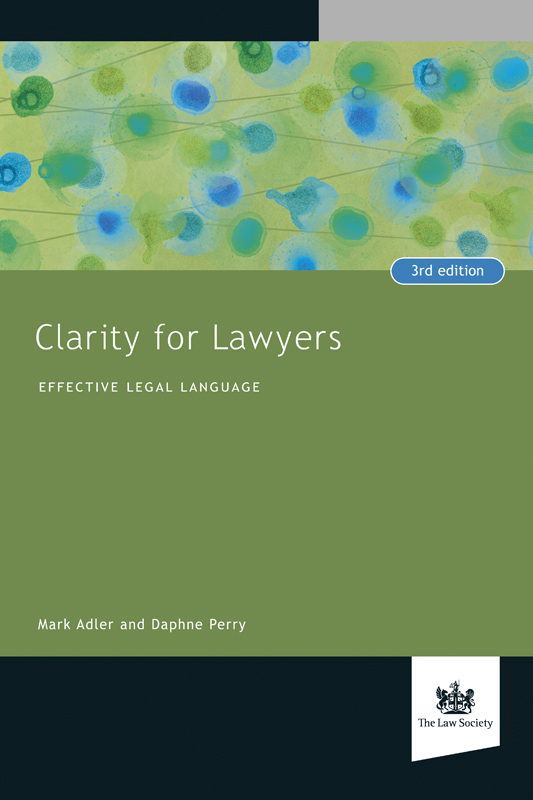 ---
Increase your efficiency, profits and client approval through the use of clear, modern English.

This unique book debunks the myth that legalese is precise while examining the limitations of plain English. It explains, with many before-and-after examples from legal practice, legislation and case law, how you can increase your efficiency, profits and client approval, while making your documents more readable and reliable.

This new edition reflects changes in legislation, case law, and practice. It also includes a new writing workshop and new chapters on:
what is good writing?
how software and testing can improve your documents
the many ways that misunderstandings arise.
With a foreword by Lord Neuberger, this practical and entertaining book also contains useful precedents written in plain English to help you work better with clients and avoid potentially costly misunderstandings.

See further details and take a look inside at www.Clarityforlawyers.com
Please place international orders via telephone number +44 370 850 1422.
---
Contents
Part A: What's wrong with traditional legal writing? Part B: What is good writing? Part C: How to make legal writing more effective Part D: How misunderstandings arise Part E: Common law rules of interpretation Appendices: A. A legal writing workshop; B. Analysis of examples; C. Precedents.
---
About the Author
Mark Adler was a solicitor who took over his firm in 1980 and soon adopted a 'plain language' policy. He served on the committee of Clarity, the international association for plain legal language, from 1984 until 2010, chaired it for 9 years and edited its journal. Now retired, Mark continues his work in the field, for which he has won a PLAIN International Award. Daphne Perry was a barrister until 1997, when Chambers & Partners ranked her in the top 20 London juniors for commercial work. She then worked for 12 years in an international law firm based in London. She has served as Clarity's UK representative and international secretary. Daphne now works as a consultant, writer and trainer.
infoProduct information
Category
Legal skills
Published
October 2017
Publisher
Law Society
ISBN
9781784460488
Format
Paperback
288 Pages