You are here
Financial Stability Toolkit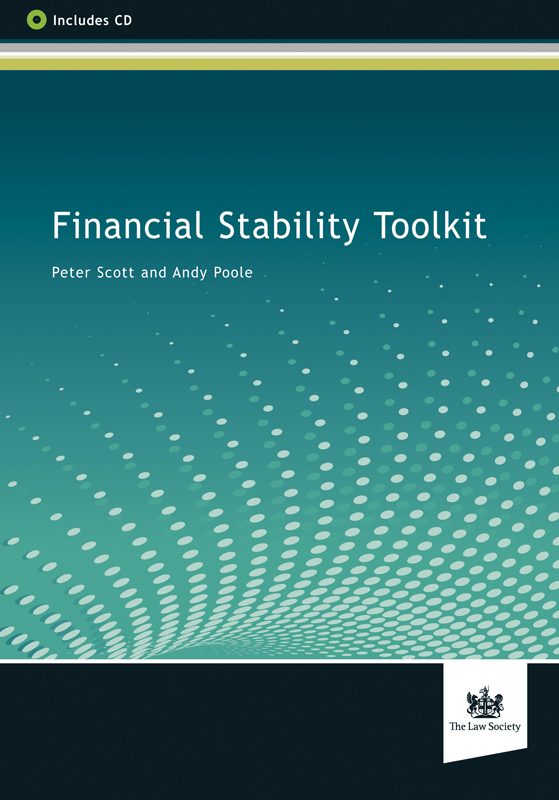 View larger image
Financial Stability Toolkit
Availability: Published
This toolkit helps firms to address common financial issues. It covers:
what the requirement to maintain financial stability means in practice for firms
what are the danger signals and how can action be taken to remedy them
the steps needed to take control of cash management in order to achieve financial stability.
The toolkit contains a mixture of draft policies, procedural checklists and other instruments to assist in demonstrating sound financial management.
---
Contents
1. Financial stability
2. Understanding finance in law firms
3. Management information, KPI's and early warning indicators
4. Financial forecasting
5. Boosting cash flow
6. Boosting profitability.
About the Author
Peter Scott was Managing Partner of Eversheds London and European offices until 2000. He now acts as an advisor, trainer and coach to many law firms and other professional firms in the UK and abroad. Andy Poole is Legal Sector Partner at Armstrong Watson Accountants and Financial Advisors. Andy specialises in the legal sector and provides compliance accounting, tax and SAR services to law firms as well as added value services such as benchmarking, strategic consultancy, merger assistance, training courses and structural reviews.
Category
Practice management
Published
July 2015
Publisher
Law Society
ISBN
9781784460235
Format
Paperback + CD
112 Pages