You are here
Litigation Handbook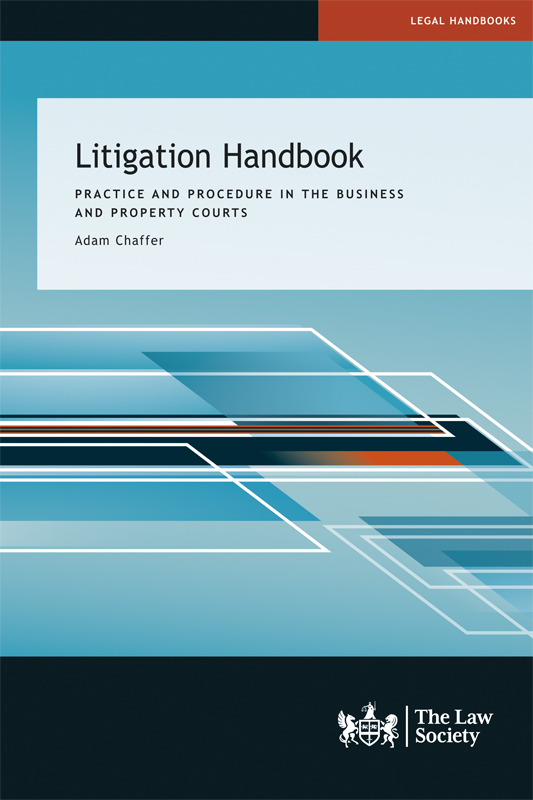 View larger image
Litigation Handbook
Practice and Procedure in the Business and Property Courts, 1st edition
Availability: Published
---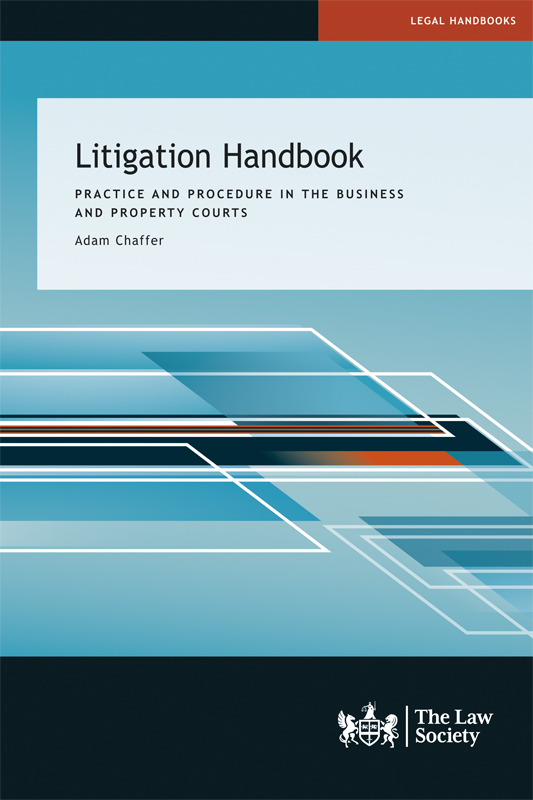 ---
The Litigation Handbook is a practical guide to taking a dispute through the courts of England and Wales with a specific focus on the Business and Property Courts from the pre-action stage to resolution, either by trial or settlement using an alternative dispute resolution method.
The book is a valuable guide to the process, application and interpretation of the civil procedure rules. Split into three parts it sets out a framework of the civil justice system; the key stages of civil procedure and common interim applications.
The Litigation Handbook provides:
step-by-step guidance on completing the essential forms
help with understanding the procedures
practical tips for dealing with each stage of the litigation process
clear references to the Civil Procedure Rules and Practice Directions
analysis of key cases impacting the litigation process.
This comprehensive handbook provides an up-to-date guide for all practitioners enabling them to cross-check key procedural points quickly and easily.
---
Reviews
Combining references to CPR and relevant case law and with helpful commentary on all the key stages of civil litigation this handbook should be regarded as a vital tool to navigate this increasingly complex subject.
Clifford Tibber is Partner, and accredited mediator, in the dispute resolution team at Anthony Gold
Chaffer fuses civil procedure rules, statute, case law and practical tips into one easy to navigate handbook, providing the reader with a comprehensive overview of litigation in the Business and Property Courts.
Luke Harrison, Partner, Keidan Harrison LLP
Contents
Part A – The Framework of the Civil Justice System; 1. Civil Justice System; 2. Civil Justice System; Part B – Stages of Civil Procedure; 3. Pre-Action Conduct; 4. Issuing & Serving a Claim; 5. Responding to a Claim; 6. Statements of Case; 7. Allocation and Case Management; 8. Disclosure & Inspection; 9. Witness & Expert Evidence; 10. Trials, Judgment and Orders; 11. Appeals; 12. Settlement Mechanisms; Part C – Common Interim Applications in Civil Procedure; 13. Interim Applications; 14. Strike Out & Default Judgment; 15. Relief from Sanctions; 16. Summary Judgment; 17. Pre-Action Disclosure and Non-Party Disclosure; 18. Interim Applications involving Disclosure and Inspection; 19. Interim Injunctive Applications.
---
About the Author
Adam Chaffer is a solicitor advocate in Newcastle upon Tyne. He practises in a range commercial disputes including contract disputes, breach of confidence claims, misrepresentation, shareholder and partnership disputes, guarantor disputes and property disputes relating to boundaries and claims for nuisance. Adam is a regular contributor to the Company Lawyer Journal and the Construction Law Journal.
infoProduct information
Category
Dispute resolution
Published
July 2021
Publisher
The Law Society
ISBN
9781784461461
Format
Paperback
400 Pages