You are here
Matrimonial Finance Handbook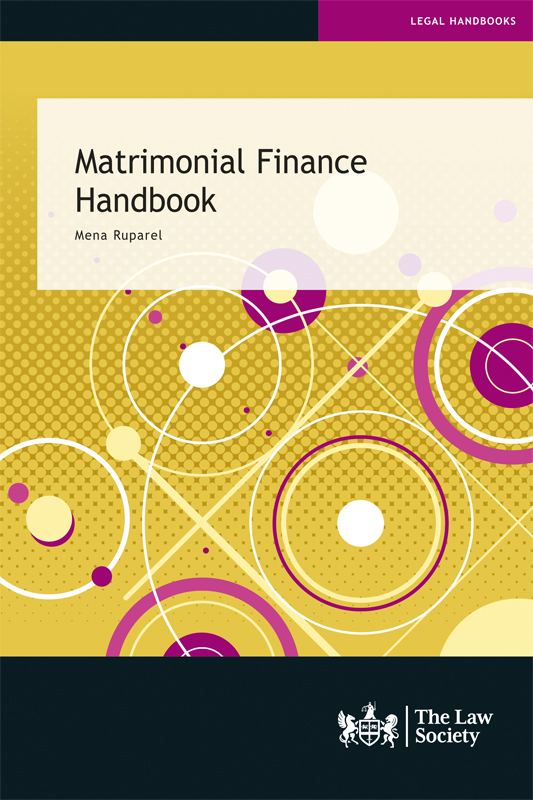 View larger image
Matrimonial Finance Handbook
Availability: Published
---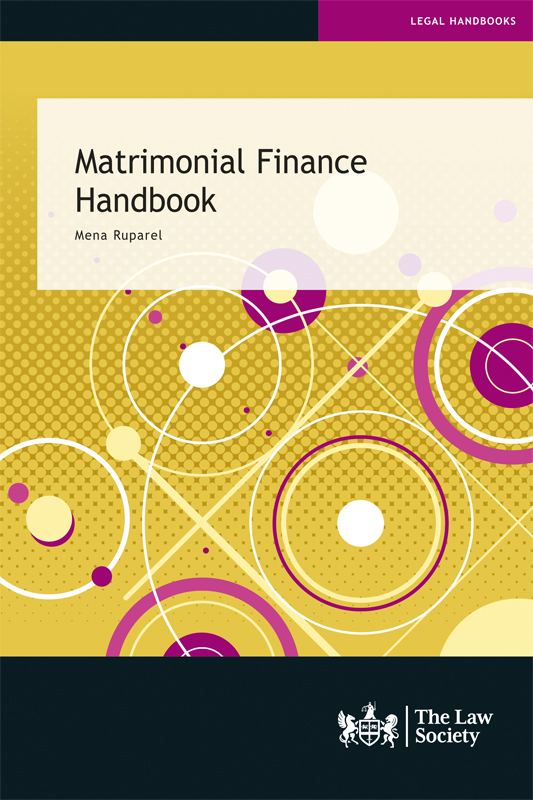 ---
The Matrimonial Finance Handbook is an indispensable resource for practitioners advising clients on financial remedies following divorce or civil partnership dissolution. 
It provides practical, authoritative guidance on best practice procedure in family law. Written in easy-to-understand language, with flow charts, process diagrams and precedents, this handbook contains everything the practitioner needs to advise the client from the first interview to enforcing an order. 
The Matrimonial Finance Handbook covers:
initial client meeting and disclosure;
all aspects of Non- Court Dispute resolution;
financial remedy applications;
orders under the Matrimonial Causes Act 1973;
how to deal with negotiations and settlements; and
interim applications and costs orders
Designed as a companion guide to the Matrimonial Finance Toolkit which provides precedents, the Matrimonial Finance Handbook enables practitioners to give the best advice to their clients and help reach a cost-effective solution. 
---
Reviews
This is a very useful guide for any practitioner, however experienced, involved in matrimonial finance applications...The work is a pithy 163 pages plus appendices...A very worthy addition to the family law library.
Tony Roe is a family law consultant at Penningtons Manches Cooper.
The Matrimonial Finance Handbook is a 'must have' for Family Law practitioners seeking a straight forward, accessible guide to this often complex area of practice...Peppered with pragmatism and examples of best practice, this book is a highly recommended read for those at the beginning of their careers and an indispensable resource for the more seasoned practitioner.
Jenny Beck QC (Hon), Solicitor & Director, Beck Fitzgerald
Contents
1. First meeting with the client; 2. Dealing with disclosure; 3. The procedure of a financial remedy application; 4. Orders available under MCA 1973; 5. When and how to instruct an expert; 6. Taking into account tax issues; 7. How to deal with negotiations and settlements; 8. Agreements between spouses; 9. Interim applications and orders; 10. Costs orders; 11. After a final order has been reached; 12. Enforcement of orders.
---
About the Author
Mena Ruparel is a specialist family law solicitor, she regularly writes, exams and trains on family law subjects. She is the author of Matrimonial Finance Toolkit, published by the Law Society.
infoProduct information
Category
Family and social welfare
Published
October 2020
Publisher
The Law Society
ISBN
9781784461423
Format
Paperback
272 Pages