You are here
Contentious Trusts Handbook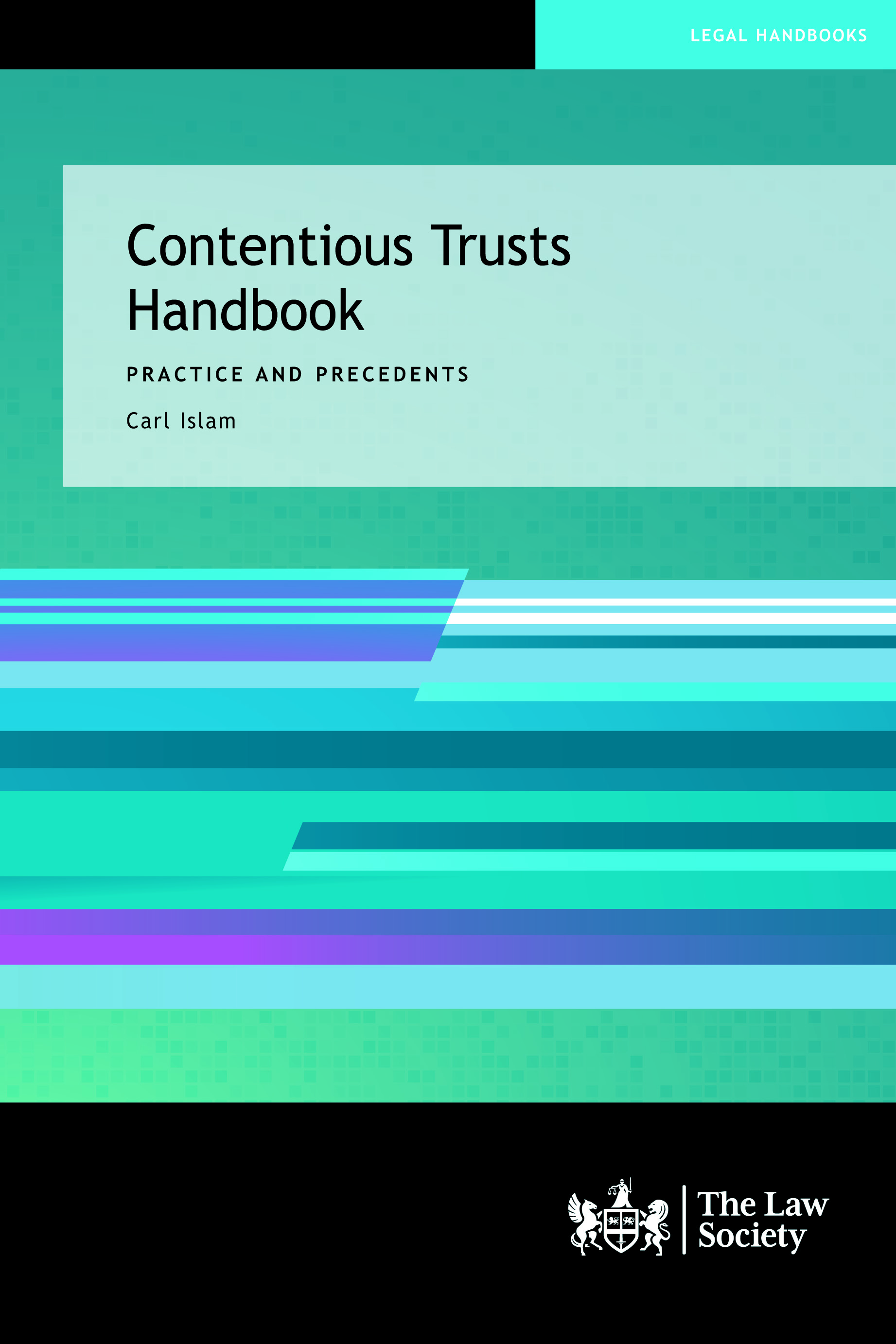 View larger image
Contentious Trusts Handbook
Practice and Precedents, 1st edition
Availability: Published
This practical, accessible and authoritative handbook covers all aspects of the law and practice relevant to trust disputes, including:
supervisory jurisdiction of the court;
powers of trustees;
duties of trustees;
breach;
third party liability;
claims;
equitable remedies;
equitable defences;
litigation;
costs; and
ADR and settlement.
This portable book also contains 20 precedents on the accompanying CD-ROM and practice notes covering:
art and heritage assets – duties of trustees, by Pandora Mather-Lees, art historian;
trust litigation in the Cayman Islands, by Hector Robinson QC, Mourant; and
a mediator's view, by Anthony Trace QC, 4 Pump Court.
---
Contents
1. Introduction; 2. Supervisory Jurisdiction of the Court; 3. Powers of Trustees; 4. Duties of Trustees; 5. Breach; 6. Third Party Liability; 7. Claims; 8. Equitable Remedies; 9. Defences; 10. Litigation; 11. Costs; 12. ADR and Settlements; Appendices: Precedents. Notes. Bibliography.
About the Author
Carl Islam is a barrister at 1 Essex Court who specialises in trust disputes. He is direct access qualified, licensed by the Bar Standard Board to conduct litigation, appears as an advocate in the Business and Property Courts and is also a non-practising solicitor, a TEP, a SCMA accredited mediation advocate and a member of the Chancery Bar Association. He is also the author of the Contentious Probate Handbook published by the Law Society.
Category
Private client
Published
July 2020
Publisher
The Law Society
ISBN
9781784461249
Format
Paperback + CD
400 Pages