You are here
Cyber Security Toolkit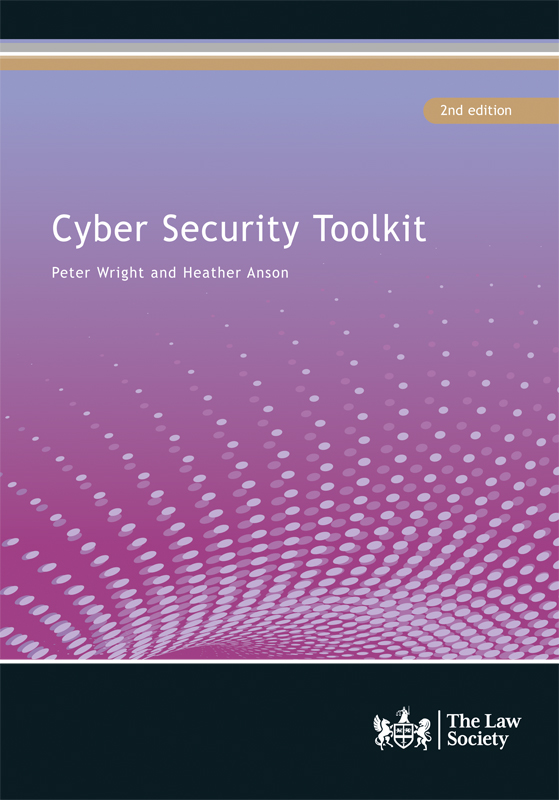 View larger image
Cyber Security Toolkit
2nd edition
Availability: Published
---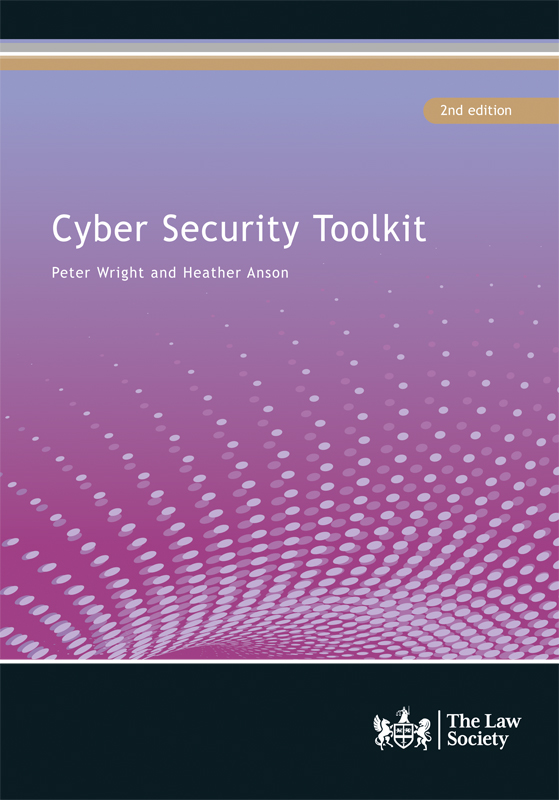 ---
Cyber security is a central issue for legal services providers, their insurers and regulators. This second edition of Cyber Security Toolkit has been fully revised and updated to cover current cyber security threats and best practice approaches.
This practical toolkit is designed to increase awareness and understanding of cyber risks faced by businesses. It covers a range of cyber security issues, including prevention and mitigation strategies, staff training, and actions to take in the event of a successful cyber attack. The toolkit also addresses the new reality of working from home, the additional risks that poses and how to approach them.
As well as advice on how to safeguard digital information, the book provides a number of precedents. These template suggestions will help you to ensure that your organisation meets all of the legal and regulatory requirements relating to personal and client data, and include:
a risk assessment audit;
a remote working policy;
an IT security checklist; and
a breach reporting checklist.
---
Reviews
It is a reservoir of useful knowledge designed to ensure robust practices are in place to protect you and your organisation from unwanted intrusion, theft and harm…This book/toolkit lead me to take decisive action to better protect and secure my information. It is a simple must read for anyone who stores anything online or who uses cyber space…I ready this book in days, now you owe it to yourself, your organisation and clients to read this book too.
I. Stephanie Boyce, Past President of the Law Society
Don't let yourself get caught off guard when it comes to online security, take the upper hand in keeping your online information and yourself secure with this Cyber Security Toolkit…. if you're looking for ways to enhance cyber safety or are hoping to learn more about it, then this comprehensive guide will be a big help that yields great returns on investment both quickly and easily…a must-have for any business looking to stay one step ahead.
Robert Hanna, Legal Community Builder, KC Partners Founder & CEO and Legally Speaking Podcast Host
Contents
Part I – Understanding cyber security: 1. What is cyber risk? 2. Cyber risks within business structures; 3. Types of cyber attack; 4. The impact of a cyber security breach; Part II – Mitigating cyber security risks: 5. Legal and regulatory standards; 6. Implementing and monitoring cyber security policies; 7. Staff training; 8. Cyber security solutions – technology; 9. Cyber security solutions – personnel; Part III – Managing a cyber security breach: 10. Reporting and response procedures: 11. Hope for the best, plan for worst: preparing for a cyber attack; 12. Mitigation.
---
About the Author
Peter Wright is a Solicitor and leading expert in data protection, cyber security and its application to digital technology. As Managing Director of Digital Law, he advises clients across US, Europe, Middle East and Asia including retailers, financial services, crypto, law firms, insurers and membership organisations. He is an Advisory Board Member of Sprite+ and a past chair of the Technology and Law Committee of the Law Society of England and Wales. Dr Heather Anson is the managing director of Anson Evaluate as well as the lead consultant at Digital Law UK. She has worked in the regulatory law sector for over two decades, with a specific focus on data protection and technology for the last ten years. Heather has written, presented and taught on topics surrounding various data protection and technology matters. Most recently, Heather has taught at a law school on topics such as AI and cryptocurrency.
infoProduct information
Category
Regulation and compliance
Published
October 2022
Publisher
The Law Society
ISBN
9781784461812
Format
Paperback
190 Pages