You are here
Insolvency Law Handbook, 4th edition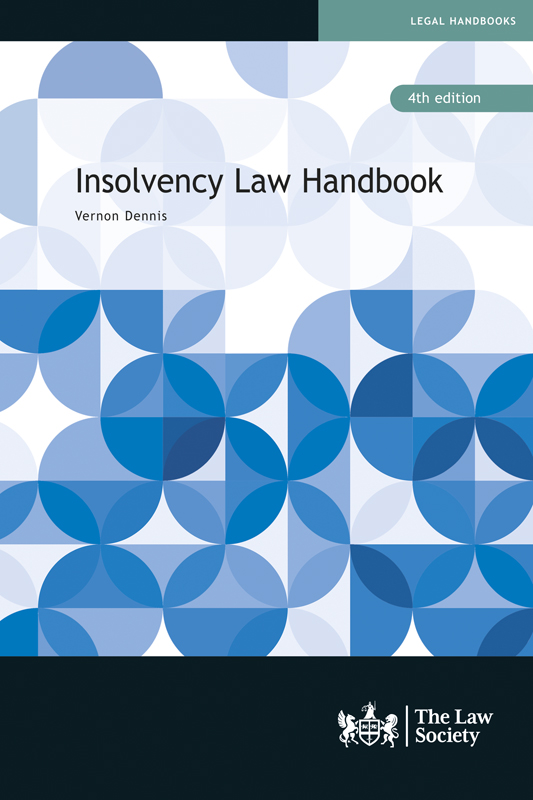 View larger image
Insolvency Law Handbook, 4th edition
Availability: Published
The Insolvency Law Handbook is essential for professionals called upon to advise debtors faced with personal or corporate insolvency, or their creditors.
It explains the insolvency process - looking at each of the various procedures in turn, highlighting the decisions to be made, the options available and the potential pitfalls.
This fourth edition of the Handbook has undergone radical revision. The overhaul of the Insolvency Rules has significantly changed much insolvency process and procedure since the last edition.
The book also covers the Reforms of the Small Business, Enterprise and Employment Act 2015 and the consequent significant amendments to the Insolvency Act 1986. It details the emergency and permanent legislative response to the Covid-19 pandemic, covering the Corporate Insolvency and Governance Act 2020 and the new procedures introduced including the new style moratorium and restructuring plan. The book also deals with the impact on cross-border insolvency post Brexit and includes a huge array of new case law including changes to administration and out of court appointments, pre-pack sales, and wrongful trading.
The book provides straightforward, practical guidance offering:
coverage on both corporate and personal insolvency;
the options available and key decisions that need to be made by the debtor and creditor when facing financial distress or an insolvency situation;
a step-by-step guide through each of the main insolvency processes; and
checklists and flowcharts.
---
Contents
1. Preliminary considerations; 2. Advising a personal debtor; 3. Advising a corporate debtor; 4. Advising a creditor in the case of an insolvent personal debtor; 5. Advising a creditor in the case of an insolvent corporate debtor; 6. The bankruptcy process; 7. The administration process; 8. The receivership process; 9. The liquidation process; 10. The debtor's position during the personal insolvency process; 11. The debtor's position during the corporate insolvency process; 12. The creditor's position during the personal insolvency process; 13. The creditor's position during the corporate insolvency process; 14. The future of insolvency law and practice.
About the Author
Vernon Dennis is a partner at Howard Kennedy where he is head of the Business Advisory. With over 25 years' experience in insolvency, creditor recovery and debtor reconstruction, he now specialises in strategic and advisory support for company boards when planning programmes of business turnaround, restructuring, or transformation. He is a fellow of R3 (the Association of Business Recovery Professionals). He is the author of all three works in the Law Society's Insolvency Law Series –Administration (2010), Liquidation (2011) and Bankruptcy (2012).
Category
Company and commercial
Published
April 2021
Publisher
The Law Society
ISBN
9781784461607
Format
Paperback
496 Pages