You are here
Risk and Compliance Questions and Answers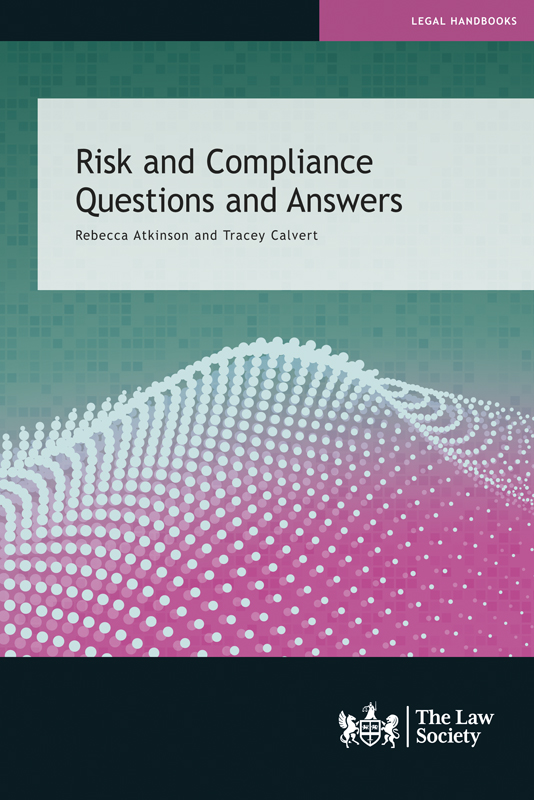 View larger image
Risk and Compliance Questions and Answers
Availability: Published
---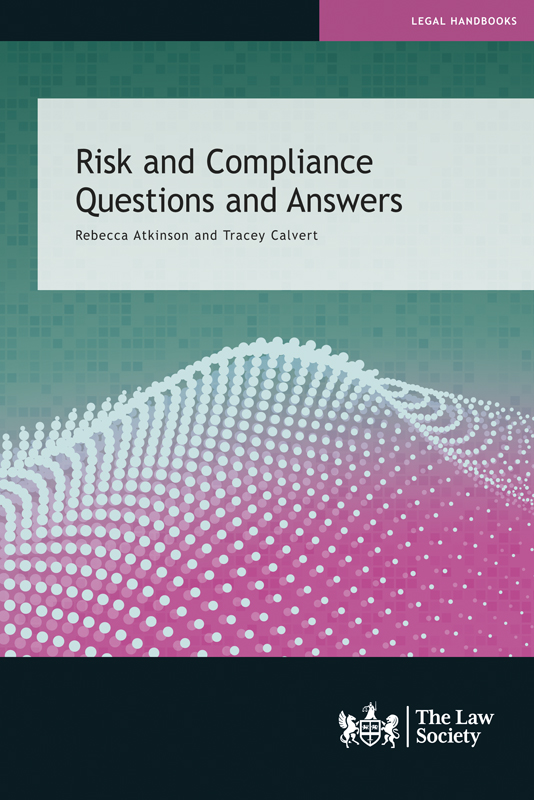 ---
Through a series of over 200 questions and answers, covering common to complex issues, this book provides practical guidance on points that those tasked with risk and compliance in their firm or business need to consider and respond to quickly. It also provides invaluable assistance to all managers and fee earners working in the firm.
Covering key areas such as:
anti-money laundering
financial crime (including sanctions)
the regulatory framework
the SRA Accounts Rules
data protection
professional ethics
conflicts and confidentiality
client care and
law firm management and HR.
Each question and answer also suggests helpful resources and provides valuable compliance tips.
An essential companion on your risk and compliance journey – whether that is a new road being navigated or a well-trodden path – the book can be dipped in to as required, read cover to cover or used to assist with a firm or legal department's risk assessment and audit process.
---
Reviews
I can see it being used not just as a first port of call to dip into when the need arises, but also as a tool for auditing your own compliance processes. There are some excellent summaries here which could also form the basis of informal training sessions, inductions, and risk discussions.
Fiona du Feu is a legal risk and compliance consultant
Contents
Part 1: AML 1: Anti-money laundering legislation; 2: Risk assessments; 3: Client due diligence; 4: Suspicion and suspicious activity reports; 5: Practice management and HR; Part 2: Financial crime 6: Anti-bribery and corruption; 7: Tax evasion and the Criminal Finances Act; 8: Sanctions; Part 3: Regulation and compliance 9. Regulatory framework; 10: Practising certificates, PC renewals and continuing competency regime; 11: SRA Accounts Rules; 12: Data protection; 13: Financial services; 14: Modern slavery; 15: Price transparency; 16: Conflicts of interest; 17: Confidentiality, disclosure and conflict of duties; 18: Acting on a client's matter; 19: Client care; 20: Running a law firm: compliance questions.
---
About the Author
Rebecca Atkinson is Director of Risk and Compliance at Howard Kennedy LLP and heads up the firm's risk function. She is Howard Kennedy LLP's COLP, MLRO, MLCO and DPO. Rebecca is a barrister (non-practicing), solicitor of England and Wales and a New York Attorney. Tracey Calvert is a lawyer who has worked both in private practice and in-house. She has been a senior ethics adviser and then a policy executive with the Law Society and the SRA. She now runs her own consultancy business.
infoProduct information
Category
Regulation and compliance
Published
August 2022
Publisher
The Law Society
ISBN
9781784461980
Format
Paperback
340 Pages