You are here
Solicitors and Money Laundering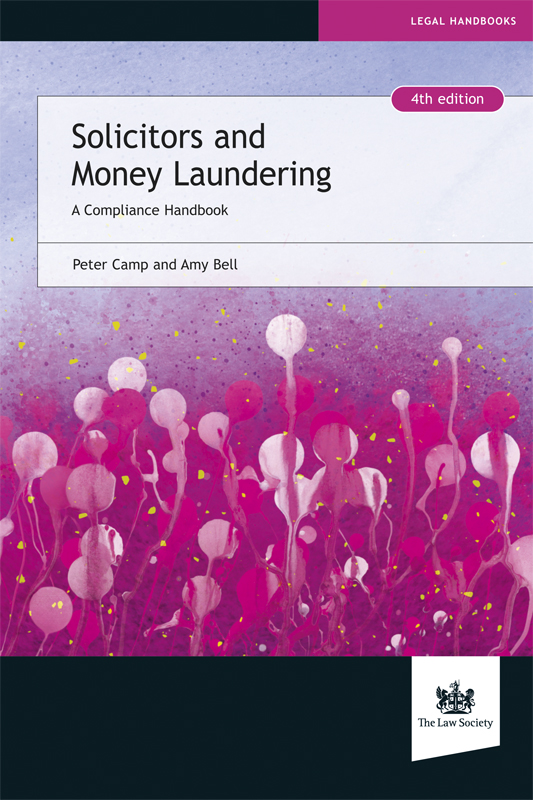 View larger image
Solicitors and Money Laundering
A Compliance Handbook, 4th Edition
Availability: Published
The fourth edition of this bestselling guide to money laundering compliance has been updated to take account of significant developments in legislation and best practice including:
the replacement of the Money Laundering Regulations 2007 with the Money Laundering, Terrorist Financing and Transfer of Funds (Information on the Payer) Regulations 2017
the replacement of the Law Society's practice note with the Legal Sector Affinity Group's guidance
the introduction of the Criminal Finances Act 2017
the National Crime Agency succeeding the Serious Organised Crime Agency.
User-friendly and practical, the book provides an overview of the substantive law and guidance on reporting suspicions, managing money laundering procedures and spotting money laundering activities in a solicitor's practice, as well as the full text of the Anti-Money Laundering Guidance for the Legal Sector, making it an essential resource for ensuring compliance.
---
Contents
Part I: Substantive law:
1. Money laundering and the solicitors' profession: an overview
2. Criminal offences: arrangements (POCA 2002, s.328)
3. Criminal offences: other money laundering offences
4. Authorised disclosures
5. Failure to disclose: regulated sector
6. Failure to disclose: nominated officers
7. Disclosures which prejudice an investigation
8. Money Laundering Regulations 2017
Part II: Practical guidance:
9. Reporting suspicions
10. Management of money laundering procedures
11. How to spot money laundering activities in a solicitors' practice
Part III: Appendices.
About the Author
Peter Camp was formerly a professor of legal ethics at the College of Law. Amy Bell is director of Teal Compliance and former chair of the Law Society's Money Laundering Task Force.
Category
Regulation and compliance
Published
August 2018
Publisher
Law Society
ISBN
9781784460792
Format
Paperback
384 Pages