You are here
UK General Data Protection Regulation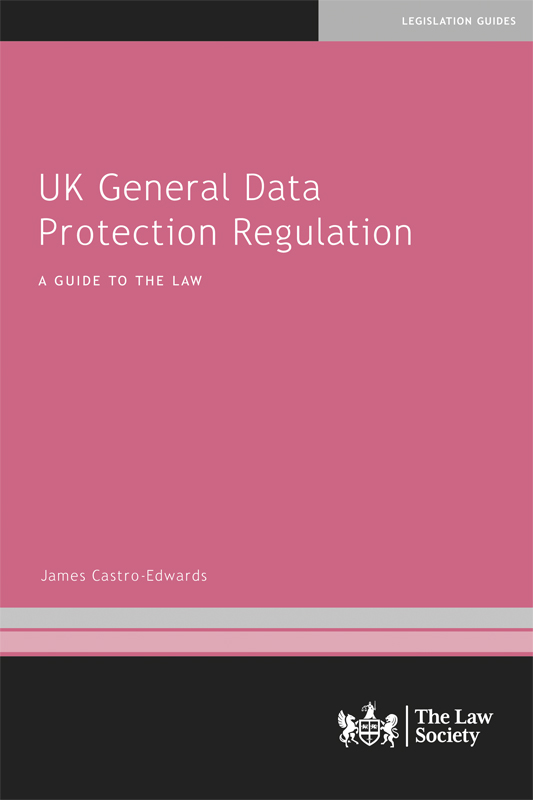 View larger image
UK General Data Protection Regulation
A Guide to the Law
Availability: Published
The UK General Data Protection Regulation (UK GDPR) together with the Data Protection Act 2018 regulate the processing of personal data in the UK, following its departure from the EU.

This essential text highlights the differences between the UK GDPR and the EU General Data Protection Regulation (GDPR) that you need to be aware of and explains what the UK GDPR means both for firms' own personal data and the personal data of their clients. 
This comprehensive guide includes:
a step-by-step analysis following the structure of the regulation itself;
clear explanation of the differences between the GDPR and the UK GDPR;
an explanation of how the Data Protection Act 2018 supplements the UK GDPR;
practical advice on the provisions of the legislation;
the obligations upon controllers and processors;
a Keeling Schedule of the UK GDPR.
---
Reviews
...the logical sequence of chapters offers the reader a comprehensive overview of the UK GDPR and its many interlocking provisions. Good value at £65.
Ibrahim Hasan is a solicitor and director of Act Now Training
A detailed and yet practical guide to anyone working in the field of data protection and the processing of personal information. Whilst the book seems aimed at practitioners with some knowledge of the law, it is also valuable for anyone new to the topic and is an essential companion to your library.
Robert Bond, Data Protection, Compliance & Ethics Consultant, Bond & Bond Ltd
Contents
1. Subject matter, material and territorial scope, and definitions; 2. The data protection principles; 3. Data subjects' rights; 4. Controllers and processors, breach notification and DPOs; 5. Data transfers; 6. The Commissioner; 7. Remedies, liability and penalties; 8. Provisions relating to specific processing situations; and 9. Final provisions.
About the Author
James Castro-Edwards is Counsel at Arnold & Porter Kaye Scholer (UK) LLP; he advises organisations in the private, public and third sectors on data protection issues. His experience includes managing domestic and global data protection compliance projects for multinational companies, providing advice on discrete data protection issues and advising companies that have suffered a data breach.
Category
Regulation and compliance
Published
February 2022
Publisher
The Law Society
ISBN
9781784461935
Format
Paperback
232 Pages