You are here
Children Law Handbook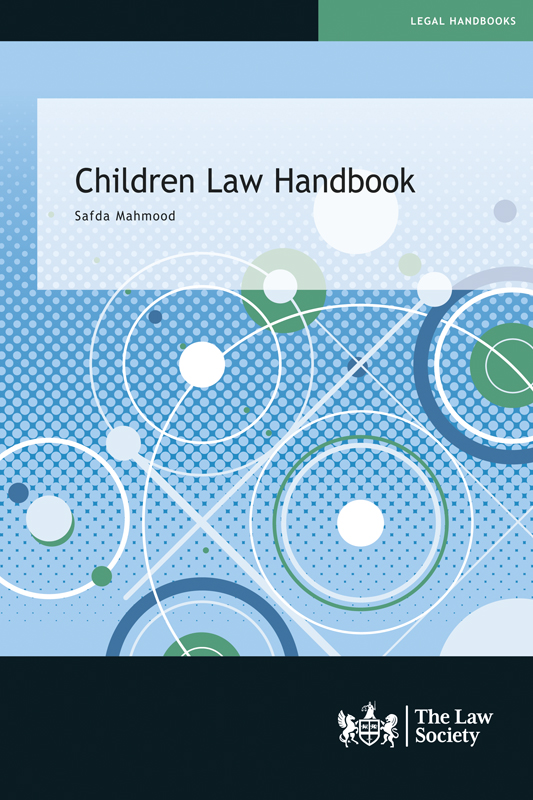 View larger image
Children Law Handbook
Availability: Published
---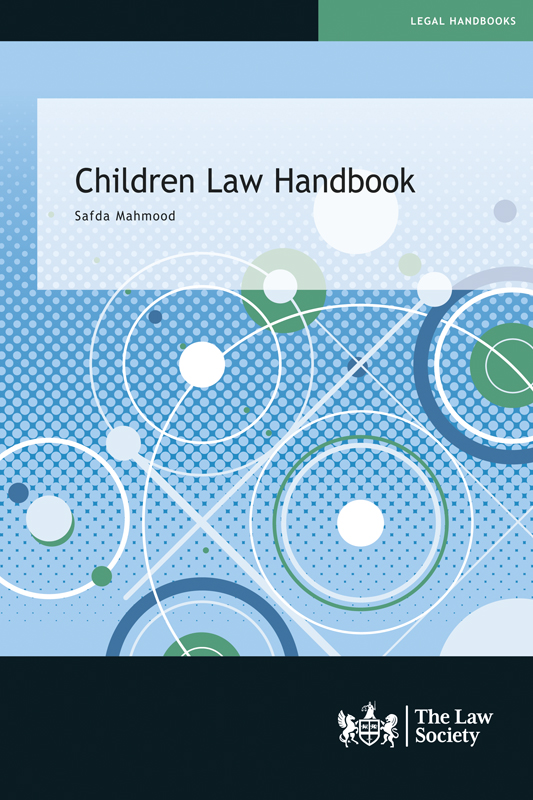 ---
The Children Law Handbook is an indispensable resource for practitioners dealing with the complexities of private children law disputes and permanency planning, whether by way of adoption, fostering and special guardianship. 
It provides everything the busy practitioners needs to deal step by step with private law children proceedings from instruction to conclusion. This handbook also examines key complex public law issues in the running of care cases, deprivation of liberty and child sexual exploitation.
The Children Law Handbook provides:
a complete account of the law and practice surrounding private children law;
practical guidance on drafting and procedure;
explanations of key issues such as parenthood, adoption and special guardianship;
commentary on the regulations affecting care planning, adoption and fostering;
updates on key developments in the law;
workflow diagrams explaining child law procedure; and
details of relevant cases.
This comprehensive guide provides a unique overview to the law and practice affecting children's proceedings and is indispensable for all family law practitioners.
---
Reviews
I would encourage any private children lawyers to use this book to reframe their view of children law as a whole. This impressive book is highly recommended for all practising and aspiring children law practitioners.
Lauren Evans, Senior Associate and Family Mediator, Kingsley Napley LLP
This book should be on any children law practitioner's table. It is an excellent and essential modern work with a detailed overview of all areas of children law...I cannot recommend this edition highly enough.
Denise Lester, Solicitor at McCormacks Law
Contents
1. Parental responsibility; 2. Concept of parenthood 3. Private children law orders 4. Removal form the jurisdiction; 5. The voice of the child and developments; 6. Publicity and children proceedings 7. Practice and procedure; 8. Domestic abuse and children proceedings; 9. Enforcement of child arrangements relating to contact; 10. Advocacy in children proceedings; 11. Local authority protection and involvement; 12. Injunctions and deprivation cases; 13. Assessments; 14. Parallel planning and assessments of family and friends; 15. Placement with parents, fostering and social guardianship; 16. Adoption law and practice; 17. Processes for adoption; 18. Reviews, support and steps leading to adoption; 19. Revocation, leave to oppose and post adoption contract; and 20. Consent to adoption and separation of siblings.
---
About the Author
Safda Mahmood is an experienced practitioner with over 25 years' experience in children and family related law. As a lecturer, he runs training courses in England and Wales to members of the legal profession and other professionals. As an author, he has written widely on family and children law related matters including for the Law Society, Jordan's Family Law Journal, Cilex Journal, Solicitors Journal and the New Law Journal.
infoProduct information
Category
Family and social welfare
Published
March 2021
Publisher
The Law Society
ISBN
9781784461485
Format
Paperback
272 Pages