You are here
Data Protection Toolkit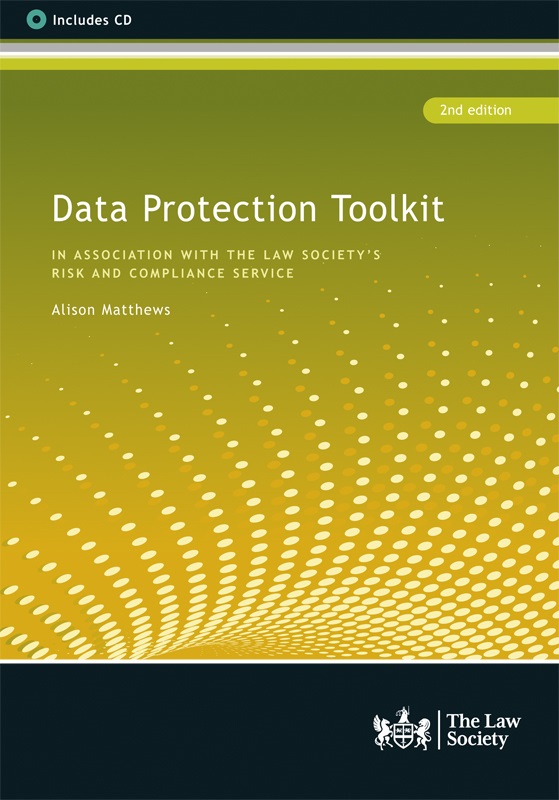 View larger image
Data Protection Toolkit
2nd Edition
Availability: Published
---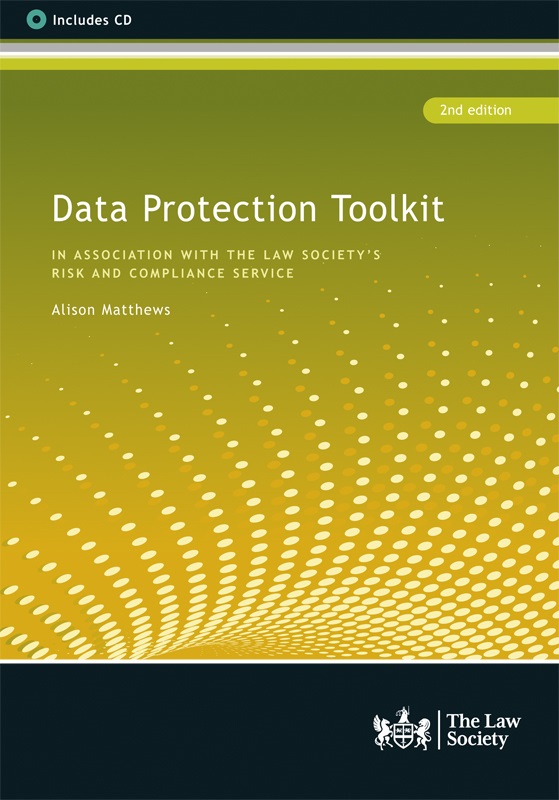 ---
Processing personal data is fundamental to the work of legal businesses and is subject to both statutory and professional regulation.
The Data Protection Toolkit, 2nd edition offers updated advice on how to keep your practice compliant with the EU General Data Protection Regulation, which became law in the UK as the Data Protection Act in May 2018.
This new edition contains a range of forms, precedents and templates covering all aspects of data protection within a legal practice. It will enable you to put into place effective data protection policies that will help you demonstrate to the SRA and the ICO that you comply with all the requirements in this area.
It also offers practical guidance on:
setting up systems
managing risk
client inception
ongoing monitoring
data security and sharing
subject access requests
complaints handling
training and monitoring compliance.
The documents are also provided on the accompanying CD-ROM for easy customisation.
The Data Protection Toolkit, 2nd edition is a comprehensive guide that covers data protection requirements for all staff, including COLPs and COFAs.
---
Reviews
"This toolkit aims to assist solicitors in implementing the procedures and systems which will demonstrate their compliance with their regulatory obligations. Produced in handy paperback format, it will work wonderfully as an everyday reference source, especially for compliance officers for legal practice (COLPs) and compliance officers for finance and administration (COFAs)."
Phillip Taylor MBE and Elizabeth Taylor of Richmond Green Chambers, review of previous edition.
Contents
Part 1: Setting the scene: 1. Setting up systems 2. Assessing the risk to the legal practice Part 2: Client interface: 3. Client inception 4. Ongoing monitoring 5. Data security 6. Data sharing 7. Data subject rights 8. Complaints handling 9. Data retention and deletion Part 3: Making sure it all works: 10: Training 11. Monitoring and auditing compliance Annex 11A: Procedure for monitoring compliance Annex 11B: Compliance monitoring form Annex 11C: DP officer report to management
---
About the Author
Alison Matthews is Director of Quality & Risk at Shoosmiths. She has previously worked as a compliance consultant and lectured on the subject. Alison chaired the Law Society's Money Laundering Task Force for 4 years and is also the author of Law Society's Anti-Money Laundering Toolkit, 2nd edition.
infoProduct information
Category
Regulation and compliance
Published
April 2019
Publisher
Law Society
ISBN
9781784460884
Format
Paperback + CD
192 Pages