You are here
Junior Lawyers' Handbook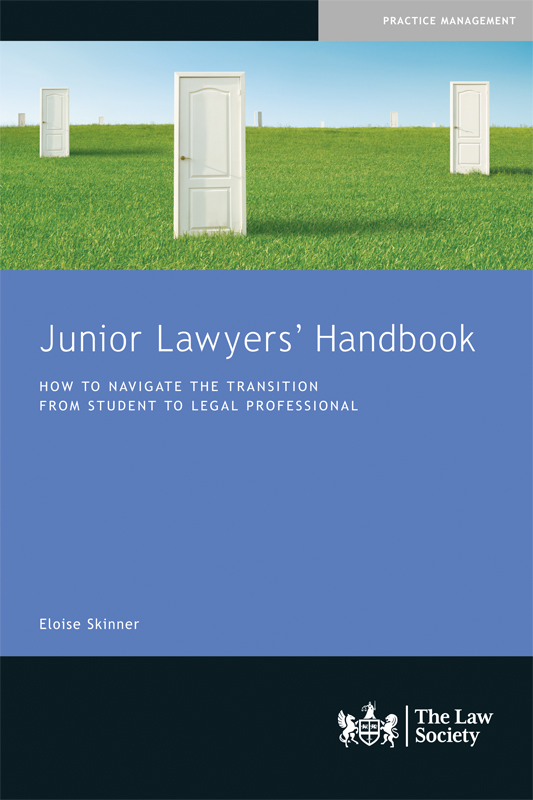 View larger image
Junior Lawyers' Handbook
How to Navigate the Transition from Student to Legal Professional
Availability: Published
---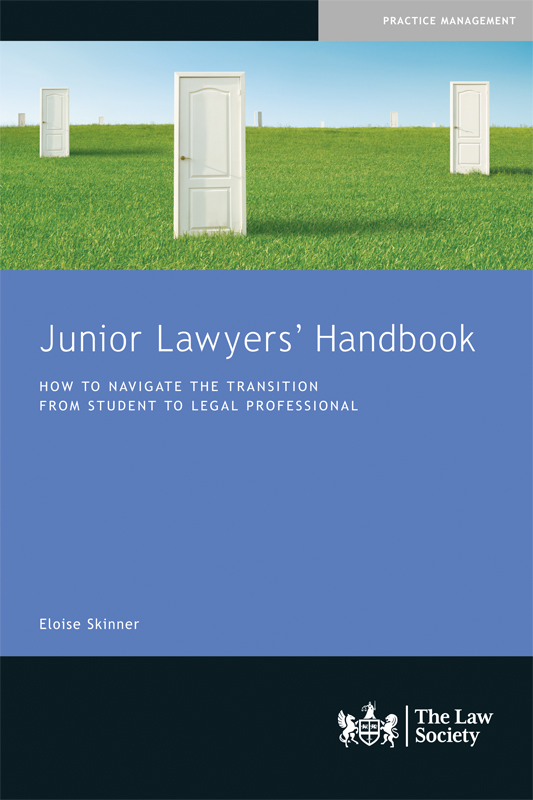 ---
The Junior Lawyers' Handbook is the comprehensive career guide for every new lawyer making the transition from student to legal professional. Filled with practical guidance, exercises and actionable advice, this new book is essential reading for those looking to upskill and integrate themselves into a new working world.
Written in the context of a rapidly changing legal profession, The Junior Lawyers' Handbook provides invaluable resources with which to navigate the industry, covering all aspects of professional and personal development, as well as guidance on longer-term career planning. 
In addition, it includes carefully curated tips and advice from a range of legal professionals, along with checklists, tables, flowcharts, diagrams, case studies and further reading recommendations.
The Junior Lawyers' Handbook is the ideal companion for any new lawyer seeking to take control of their career.
---
Reviews
"I would fully encourage others starting out in a career in law… to make good use of the handbook and the tips it offers to augment personal and professional skills and expertise, as they strive for success."
Jonathan Andrews, Junior Lawyer of the Year, the Law Society Excellence Awards 2019.
The handbook guides you through the process and really speaks to you so you feel connected and supported. The tips shared are useful and include practical steps, which, as a trainee solicitor myself, I have taken on board. I like the fact that it empowers you to take action and if one approach doesn't work, then you can try a different approach. The guidance shared isn't something learnt at law school or anywhere else and I highly recommend aspiring lawyers to read it!
Zainab Hassan, Trainee Solicitor, Pothecary Witham Weld and Junior Lawyers Division Book Club Winner
Contents
1. Introduction 2. Communication: The written word 3. Communication: The spoken word 4. Communication: The unspoken word 5. Professional development 6. Personal development 7. Mentors and mentoring 8. Developing networks 9. The bigger picture 10. Expert advice
---
About the Author
Eloise Skinner is a qualified solicitor at US law firm Cleary Gottlieb Steen & Hamilton LLP. She studied Law at Cambridge University and graduated with a triple First Class degree. Eloise now leads in-house trainee development training and runs regular skills sessions at universities. She is also a frequent contributor on careers-related topics for organisations such as The Lawyer, Lex 100 and The Law Society.
infoProduct information
Category
Practice management
Published
September 2019
Publisher
The Law Society
ISBN
9781784461300
Format
Paperback
120 Pages