You are here
Regulation and In-house Lawyers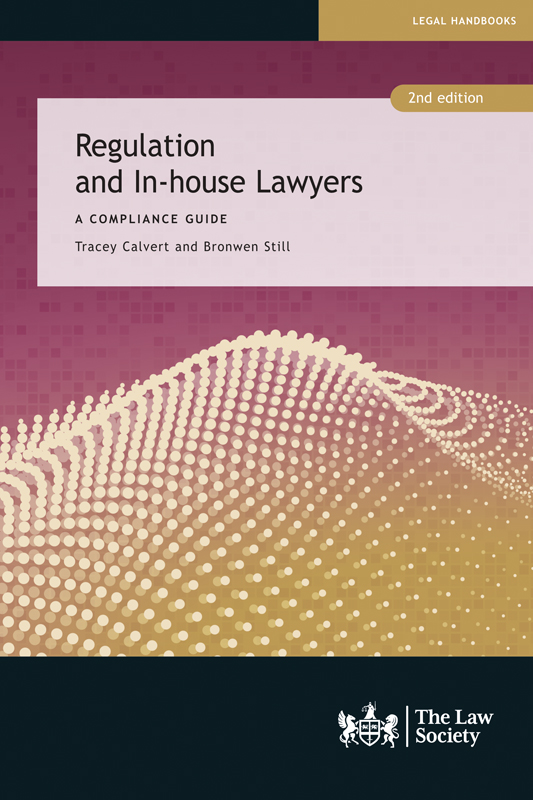 View larger image
Regulation and In-house Lawyers
A Compliance Guide, 2nd edition
Availability: Forthcoming
Regulation and In-House Lawyers is a resource for SRA regulated lawyers working in-house for organisations which are not authorised by the SRA.
This second edition has been updated to reflect the major regulatory changes introduced by the SRA Standards and Regulations in November 2019.
The book explains the changes and their significance to in-house lawyers in particular, and provides guidance on regulatory compliance.
It also covers key legislation such as the Money Laundering Regulations 2017, the Criminal Finances Act 2017, the EU General Data Protection Regulation and the Data Protection Act 2018, as well as recent Solicitors Disciplinary Tribunal decisions.
Additional material has been added to this new edition which will help lawyers to demonstrate compliance in practice through systems, controls and policies, including templates which can be used by practitioners to create compliance manuals.
---
Contents
1. Introduction; 2. Making the move into in-house practice – what you should know; 3. The need for a practising certificate; 4. Regulatory compliance – an overview; 5. The SRA Principles, Code of Conduct for Solicitors, RELs and RFLs and Transparency Rules; 6. The SRA Accounts Rules; 7. New regulatory freedoms for in-house practice; 8. How to become an ABS; 9. Relevant legislation; 10. Accreditation schemes; 11. Troubleshooting – different types of in-house practice.
About the Author
Tracey Calvert is a lawyer who has practised both in private practice and in house. She has been a senior ethics adviser and then policy executive with the Law Society and the SRA. She was part of the team that drafted the SRA Handbook which was launched in 2011. She now runs her own compliance consultancy business providing compliance and ethics services. She is author of Compliance and Ethics in Law Firms (2nd edition, 2019) and co-author of Exit Strategies Toolkit (2018), both published by the Law Society, an editorial board member of its Legal Compliance bulletin, and contributor to Cordery on Legal Services (LexisNexis). Bronwen Still is a highly experienced solicitor who was admitted over 40 years ago. Her roles have included being head of the professional ethics guidance team at the Law Society and head of the team that drafted the SRA Handbook which was launched in 2011. She is now a director of Infolegal, which provides regulatory and compliance services for lawyers. Bronwen has co-written books on
Category
Regulation and compliance
Published
February 2020
Publisher
The Law Society
ISBN
9781784461126
Format
Paperback
200 Pages