You are here
Property Practitioner's Guide to the First-tier Tribunal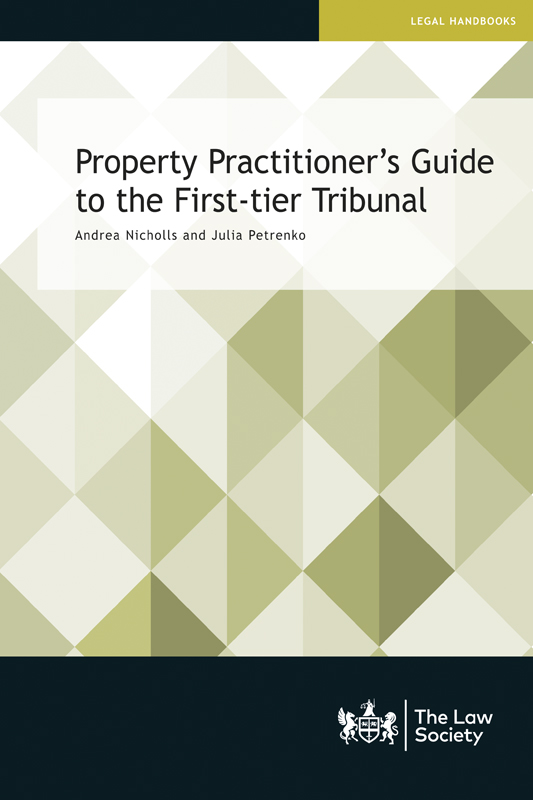 View larger image
Property Practitioner's Guide to the First-tier Tribunal
1st edition
Availability: Published
---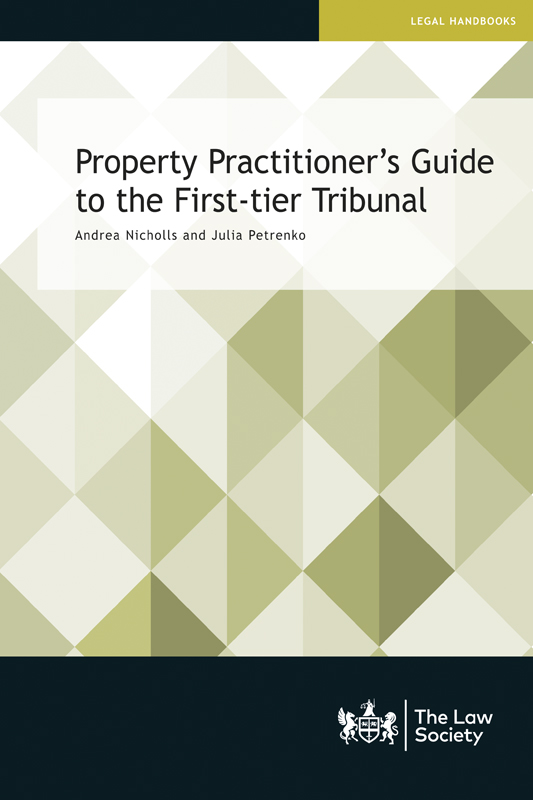 ---
This new book is a concise and practical guide to the procedural rules that apply to cases in the Property Chamber of the First-tier Tribunal.
Including procedures to be followed in leasehold, land registration, agricultural and residential cases, it will enable practitioners to get to grips with the rules that apply to their particular case in the tribunal, and what they need to know to prepare accordingly.
Included in the book are useful summaries of the types of cases dealt with by the First-tier Tribunal, tables setting out the prescribed forms relating to common disputes before the tribunal; explanations of the extent of the tribunal's jurisdiction and chapters dealing with costs and appeals.
This book is the only practical guide available covering property cases in the First-tier Tribunal.
---
Contents
1. Introduction; 2. Rules and procedure; 3. Residential Property; 4. Park home cases; 5. Leasehold management disputes; 6. Enfranchisement; 7. Land registration; 8. Agricultural land and drainage; 9. Business tenancy renewals; 10. Building Safety Act 2022; 11. Costs in the First-tier Tribunal; 12. Appeals and other applications made following the final decision of the First-tier Tribunal. APPENDICES.
---
About the Author
Andrea Nicholls has practised property litigation since 1995. She has appeared before the tribunals for both landlords and tenants in relation to commercial, agricultural and residential property. She is a frequent lecturer and is recommended in both Chambers Directory and the Legal 500 for Real Estate Litigation. Julia Petrenko is a property law barrister at Falcon Chambers. She appears frequently before the First-tier Tribunal (Property Chamber) and has acted in disputes concerning both residential property and land registration. She is recommended in both Chambers UK and Legal 500 for property litigation.
infoProduct information
Category
Property and conveyancing
Published
March 2023
Publisher
The Law Society
ISBN
9781784461034
Format
Paperback
400 Pages