You are here
Trust Practitioner's Toolkit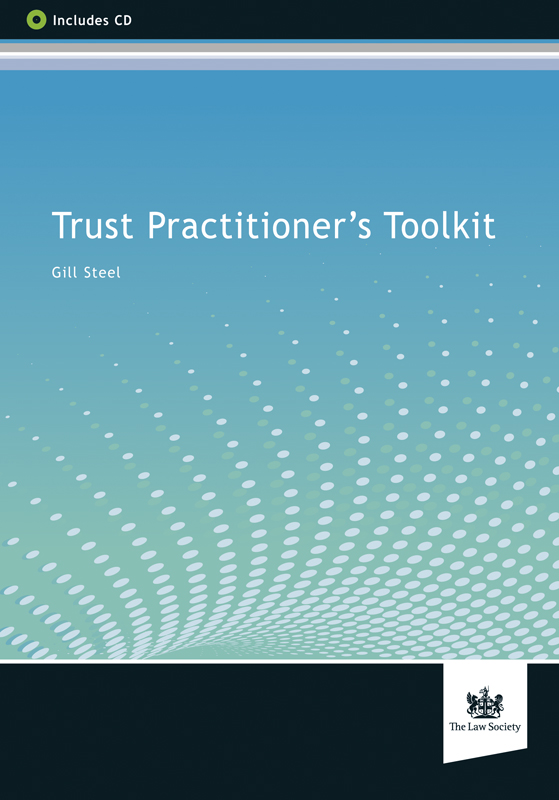 View larger image
Trust Practitioner's Toolkit
Availability: Published
The work of the trust practitioner is based on excellent record keeping, regular reviews and good data collection. The latter is complicated by increasing regulatory requirements concerning taxation, money laundering and data protection.

To facilitate effective trust management, the Trust Practitioner's Toolkit contains useful checklists, records and forms and is designed as a companion to the popular Trust Practitioner's Handbook. This is an essential support tool which includes over 20 forms and checklists, including ones relating to:
risk management
tax on trust creation
instructions for trust drafting
trust information
trust review.
The book is designed to act as an aide memoire for trust practitioners by outlining the procedural tasks which need to be completed at the various stages of work including creating a trust or file review. It will also help to avoid pitfalls such as missing time limits, filing deadlines, compliance tasks and recording. The features and guidance will also be of benefit to more junior members of staff.
---
Contents
Effective Trust Management:
1. Trust drafting
2. Trust administration – getting started
3. Trust administration – taking on a new trust client
4. Trust administration – core data
5. Trust administration – investments
6. Trust administration – tax administration
7. Trust administration – events
8. Trust review
9. Trust changes
10. Bringing a trust to an end
Trust Practitioner's Templates:
11. Why have a trust – motives
12. Money Laundering – actions required
13. Trust creation – taxation checklist
14. Trust drafting instructions sheet
15. Suggested procedural steps when creating a trust during lifetime
16. Regular routines in a trust department
17. Information needed in trust administration
18.Risk assessment and preventative steps)
19. Money laundering – suspicious circumstances
20. Additional information about a trust already in existence
21. File review checklist for existing trusts post-22 March 2006
22. Steps to obtain a Legal Entity Identifier)
23. Information required to register a Trust on TRS
24. Trust information form
25. Guidance for FATCA and CRS reporting and compliance
26. FATCA and CRS compliance form
27. Property information form
28. Trustee Act 2000 – choosing and supervising the agent
29. Sample investment policy statement
30. Trust tax return checklist
31. Decisions relating to trust distributions
32. Actions required of the trust administrator dealing with a qualifying interest in possession trust
33. Beneficiary reaches the specified age
34. Decision to make an appointment out of a relevant property trust
35. Considerations on the death of a discretionary beneficiary
36. Active trust review form
37. Inactive trust review form
38. Before retirement of a trustee
39. Beneficiaries considering litigation
40. Suggested possible risks on winding up a trust.
About the Author
Gill Steel is the owner and director of LawSkills Ltd, a company providing learning and development and consultancy for private client practitioners. She is a member of the Association of Tax Technicians and STEP and has an MBA in legal practice from Nottingham Law School.
Category
Private client
Published
July 2018
Publisher
Law Society
ISBN
9781784461218
Format
Paperback + CD
112 Pages